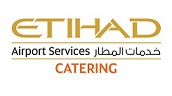 Synopsis
The role holder is to supervise and oversee a dedicated team ensuring that work activities that are laid down, procedures and service standards are met, maintained and carried out. You have to assist the Team Supervisor and to continuously improve and develop the overall standards of the operations.
Accountabilities
1    Responsible for the performance of a dedicated team ensuring all standard and specifications are met in line with departmental KPIs.
2    Responsible for the packing of Buy-on-board items as per the standard packing list for out-bound flights.
3    Responsible for the reconciliation of the Buy-on-board service items from inbound flights and report flight-wise to cash team.
Discrepancies, if any are also to be reported to cash team.
4    Responsible for overseeing the full implementation of instructions and processes within defined area of responsibility ensuring that daily work schedules are completed in line with hours and flight activity, providing shift reports to line manager.
5    Update of records and paperwork to ensure that all manuals and airline documentation is up to date with latest amendments and changes.  Ensure that due diligence paperwork and checks are completed and any necessary corrective action is followed up. 
6    Ensure that company equipment and property is valued, maintained and looked after and any malfunctions are reported and followed up immediately.
7    Ensure that quality checks and regular inspections on final products are in place and documented to ensure that standards are met.
8    Support and guidance are demonstrated where necessary through leadership values to nurture and mould teams within the section. 
9    Co-ordinate with all internal production and operational departments. Dedicated communication through notice boards and team briefs to teams to ensure that feedback, follow up and direction is given where required.
10    Prevent and where necessary, report, the misuse and breakage of airline equipments and company properties.
Education & Experience
Qualification & Education:
Secondary education with a minimum of 3 years' experience as Team leader or a Degree with 2 years' experience.
Experience:
A minimum of two years' experience within an inflight catering company as team leader, with knowledge of inflight buy-on-board process.

Training & Knowledge:
An understanding of HACCP
Knowledge and understanding of operational functions
Computer literate
Good English
About Etihad Airways
Etihad Airways, the national airline of the UAE, was formed in 2003 and quickly went on to become one of the world's leading airlines. From its home in Abu Dhabi, Etihad flies to passenger and cargo destinations in the Middle East, Africa, Europe, Asia, Australia and North America. Together with Etihad's codeshare partners, Etihad's network offers access to hundreds of international destinations. In recent years, Etihad has received numerous awards for its superior service and products, cargo offering, loyalty programme and more. Etihad is recognised as one of the world's leading airlines in response to COVID-19 and was the first airline in the world to fully vaccinate its crew on board.
Etihad sees tackling the climate crisis as the most important issue of our time, and through strategic partnerships with major global aviation brands and OEMs, Etihad is relentless in its pursuit of industry decarbonisation.
To learn more, visit etihad.com
.