Waitstaff (Arabic Speakers)
Waitstaff (Arabic Speakers)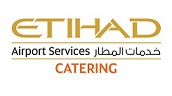 Synopsis
Provides superior service during a shift to Etihad standards of excellence to ensure that customers have a pleasant and memorable Restaurant experience.
Accountabilities
• Prepare the station for smooth operations –cutlery, crockery, glassware wiping & polishing.
• Set-up buffet in a timely manner, maintaining the cleanliness and replenish as required
• Maintain cleanliness of serving area, paying special attention to customers. 
• Be proactive to all guest requirements by maintaining constant guest contact, build relationships, solicit feedback.
• Refill and maintain the bar stock for the operation. Requisition – receiving – storing - expiry – refilling 
• Fully comprehend menu preparation, presentations and offer alternatives for non-available items.
• Handle guest issues and report to team leader if it is above own competencies.
 
Education & Experience
• Previous restaurant experience is an advantage
About Etihad Airways
Etihad Airways, the national airline of the UAE, was formed in 2003 to bring "Abu Dhabi to the World". Over the years, we have grown into Etihad Aviation Group, a diversified global aviation and travel company, which is one of the world's most acclaimed industry brands.
Our airline flies to over 84 destinations with a fleet of over 100 Airbus and Boeing aircraft, serving 18.6 million passengers a year and carrying 682,000 tonnes of cargo in 2018.