Abu Dhabi Guide
We look forward to welcoming you into our Etihad Family and helping you settle into your new home, Abu Dhabi.
We at Etihad Airways are here to make your transition to Abu Dhabi as easy as possible.
We will guide you through some of the preparation you need to do in order to smoothly and quickly settle into living in the Emirate of Abu Dhabi, whether you come alone or with your family. Our onboarding team will be here to guide you through all the essentials prior to, and as soon as you arrive.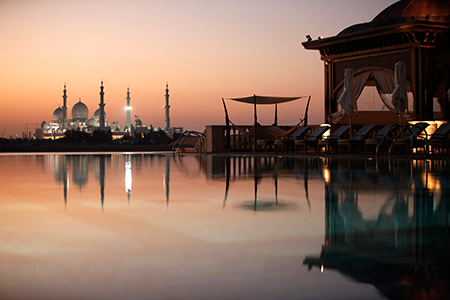 In order for us to help you move to your new home, Abu Dhabi, we need you to be prepared. To know more about what to do in Abu Dhabi, click here:
Working in Abu Dhabi
As the world's fastest growing commercial airline, Etihad Airways offers significant opportunities for its people to pursue their professional and personal goals.
Why the UAE?
Stable and sustainable economy
Expanding metropolis
Abu Dhabi's 2030 Vision – ensures a balanced social and regional economic development approach that brings benefits to all
The UAE boasts one of the highest living standards in the world
Abu Dhabi has a large and active police force that is highly respected, and takes community involvement seriously
The UAE's vast expatriate culture has led to the availability of many varied educational systems with many schools to choose from
Abu Dhabi is associated with World Class hospitals and the quality of medical care in the UAE is highly regarded
The UAE is a multicultural and receptive country and visitors are made to feel both welcome and safe. The attitude to dress is relaxed, but visitors, both male and female, should show respect for local culture and customs in public places
Nurtures and preserves a family-friendly environment through its thriving communities, excellent facilities and stable government
The official language of the UAE is Arabic however English is widely spoken if not equally spoken. English is used as a second language in commerce and is the business language used within the Company.
As such, we also offer great personal benefits and a great employment package that, for Abu Dhabi based staff, includes:
Tax-free salary
Accommodation (depending on grade/role)
Education Allowance (depending on grade/role)
Health Insurance
End of service benefits
Reduced airline fares and Etihad Holidays packages
Discounts on goods and services, including hotels, restaurants and tourist attractions
Special facilities such as gyms, medical centre, and Etihad Airways Nursery
Significant opportunities for career growth