737 Aircraft Engineer - Base Maintenance
737 Aircraft Engineer - Base Maintenance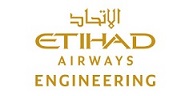 Synopsis
To perform maintenance activities and certification in accordance with EYEng authorization, supervise technicians on all aspects of maintenance carried out on aircraft(s) ensuring compliance with all applicable standards and relevant technical data to optimize serviceability of aircraft(s) and support operational schedules.
Accountabilities
Certifies own work and work of others after having verified task has been performed in accordance with approved maintenance data within the scope of authorization / limitations 

Ensure maintenance performed is to the highest standards and in accordance with all relevant technical data (e.g. instructions laid down in the aircraft approved documentation).

Complete all aircraft documentation accurately and in a timely manner.

Leads by example by strictly complying with safety procedures while working within the vicinity of the aircraft to protect self and others and prevent damage to the aircraft and its equipment.

Supervises Technicians on all aspects of servicing, defect rectification and maintenance carried out on the aircraft.

Ensure that all maintenance performed on designated aircraft(s) is completed as per company procedures, documented and communicated to C-Certifier / Check Manager.

Report immediately to the Team Leader / Check Manager when certain maintenance tasks are required which may potentially cause delays.

Ensures an effective and consistent approach to setting, promoting and delivering discipline within the workplace, including safety, housekeeping, tool control and progressive card signing. 


 
Education & Experience
Completed Apprenticeship with Airline / Approved Organization OR Aviation based Diploma. 

Must have valid GCAA Part 66 B1 or B2 License with B737NG type endorsed,

EASA part 66 License/ B737Max is additional.

Minimum 8 Years total Maintenance Experience of which 3 years as B1 or B2 Certifying Engineer on B737NG on Heavy maintenance.
Training & Knowledge:
Excellent knowledge of aviation regulations (e.g. EASA, FAA, GCAA)

Meets IELTS /ICAO Level English (Verbal & Written)

High standard of computer literacy (MS office applications)
About Etihad Airways
Etihad Airways, the national airline of the UAE, was formed in 2003 to bring "Abu Dhabi to the World". Over the years, we have grown into Etihad Aviation Group, a diversified global aviation and travel company, which is one of the world's most acclaimed industry brands.
Our airline flies to over 84 destinations with a fleet of over 100 Airbus and Boeing aircraft, serving 18.6 million passengers a year and carrying 682,000 tonnes of cargo in 2018.