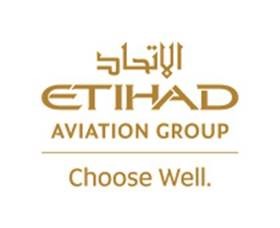 Purpose
Etihad is planning to undertake a PSS Migration in March 2023 of its reservations, ticketing, departure control, inventory, and digital environments. This will be a significant and complex undertaking. To ensure both continuity of operations, protection of revenue, and preservation of Etihad's brand, it is vital that the cutover progresses smoothly and to plan. 
The PSS Access Control specialist will work as part of a small team, under the direction of the team lead. This team is part of the Etihad Cybersecurity function.   The primary responsiblities of the team are to manage user access to PSS systems and a number of other operational systems.  As part of the PSS migration from Sabre to Amadeus the encumbent will be required to work with the team as part of the PSS migration and on BAU activities and also also to work with the architecture and specialist teams to assist and support the design of the access control system for the new Amadues system. Additionally, there may be a requirement to support and perform audits on these systems.  As this team works on 24x7x365 there may be a requirement to work shift work to support the other team members.   
     Accountabilities
•    Experience of user access management on Passenger Service System (PSS) - Sabre and Amadeus.
•    Experience of auditing access controls on PSS.
•    Support architecture team in design of new access control systems for Amadeus solution
•    Support the migration of access control processes from Sabre to Amadeus
•    Experience in PSS migration.
•    Willingness to work shifts as required.
 
  Education & Experience 
•    Demonstrable 5 years of experience of a similar role on several occasions in an airline environment
•    Bachelor's degree in a relevant IT subject
•    Solid understanding of Airline systems, related technology, integrations and their applicability to the services provided and the impact of the choices being made. 
•    Be a good communicator at all levels, across organisational and cultural boundaries, with excellent verbal and written skills (English)
•    Be able to command the respect of senior colleagues and suppliers
•    Demonstrate outstanding resilience, stamina, and attention to detail
 
About Etihad Airways
Etihad Airways, the national airline of the UAE, was formed in 2003 to bring "Abu Dhabi to the World". Over the years, we have grown into Etihad Aviation Group, a diversified global aviation and travel company, which is one of the world's most acclaimed industry brands.
Our airline flies to over 84 destinations with a fleet of over 100 Airbus and Boeing aircraft, serving 18.6 million passengers a year and carrying 682,000 tonnes of cargo in 2018.