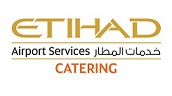 Synopsis
Performs and supervises a wide range of administrative activities or services function including but not limited to office administration, clerical and secretarial support, claims administration, visa administration, onboarding, etc.
Accountabilities
SPECIFIC RESPONSIBILITIES
Provides end-to-end processing of data and ensures compliance with set standards and procedures
Receives, analyses and addresses functional enquiries and provides first line of problem resolution within well-defined guidelines and procedures
Prepares both routine and non-routine reports
Maintains data and records ensuring proper archiving according to internal procedures and requirements
Uses a number of software applications to deliver work requirements
Highlights and suggests possible improvements to processes and procedures
Liaises with internal and external customers and stakeholders to ensure proper support and business engagement on different activities.
Leads a small team of admin level staff
Handles more varied and volume work activities usually involving
Usually has more frequent internal and external interactions
Education & Experience
EDUCATION and EXPERIENCE


High school plus 3 years work experience or a Bachelor's degree with 1 year of relevant experience required
Arabic Language skills may be required for some roles, i.e. visa administration roles
About Etihad Airways
Etihad Airways, the national airline of the UAE, was formed in 2003 and quickly went on to become one of the world's leading airlines. From its home in Abu Dhabi, Etihad flies to passenger and cargo destinations in the Middle East, Africa, Europe, Asia, Australia and North America. Together with Etihad's codeshare partners, Etihad's network offers access to hundreds of international destinations. In recent years, Etihad has received numerous awards for its superior service and products, cargo offering, loyalty programme and more. Etihad is recognised as one of the world's leading airlines in response to COVID-19 and was the first airline in the world to fully vaccinate its crew on board.
Etihad sees tackling the climate crisis as the most important issue of our time, and through strategic partnerships with major global aviation brands and OEMs, Etihad is relentless in its pursuit of industry decarbonisation.
To learn more, visit etihad.com
.