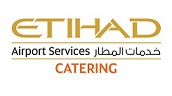 Synopsis
Ensure overall responsibility for various accounting and statistical duties related to the Department. Ensureefficiency in operations by monitoring services rendered to identify financial status of department.
Accountabilities
1 Responsible for all administrative task, communicate to department for daily enquiries, reports, letters, Issue's,memorandum and minutes of the meeting and ensure task are completed accurately delivered with high quality ina timely manner. Handled meetings/appointments of the manager.
2 Coordinate with departments all related to staff leave, tickets, IT requests, All other staff request, Raising PR-PO-Reservation and tidy up.
3 Responsible for exporting monthly report from Rostima, reconcile daily attendance and publishing roster forthe next cycle, and tracking department staff files
4 Responsible, assisting and providing initial requirements for new joiners e.g. uniforms, employee handbook,Rosita access, location access etc.
5 Generate monthly consolidated reports and reconcile against actual figures to ensure all timelines areachieved in submitting / daily / weekly and monthly reports of the departments. Filing organizing and recordkeeping in a very organized manner.
6 Liaise closely with all Airline related task, stakeholders, (Flight Editing, NOC, Customer Service, etc.),Increases, Meal service changes. Assist in all internal departments requirement to plan accordingly related tooperational task.
7 Maintained the proper handling of office equipment and ensure that a high level of confidentially is maintainedat all times.
 
Education & Experience
Qualification & Education: Fluent English and second language oral and written. Good Communication and Organization Skills. Good IT Skills including mastery of Word, Excel & order process technologies
Experience: 3 years previous experience in similar role.
About Etihad Airways
Etihad Airways, the national airline of the UAE, was formed in 2003 to bring "Abu Dhabi to the World". Over the years, we have grown into Etihad Aviation Group, a diversified global aviation and travel company, which is one of the world's most acclaimed industry brands.
Our airline flies to over 84 destinations with a fleet of over 100 Airbus and Boeing aircraft, serving 18.6 million passengers a year and carrying 682,000 tonnes of cargo in 2018.