Send me alerts every days
Aircraft Mechanic Programme- UAE Nationals only
Aircraft Mechanic Programme- UAE Nationals only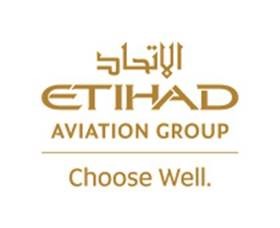 To complete the Aircraft mechanical program conducted in association with AD-polytechnic and EY Engineering.
Trainee will graduate with a certificate of completion from EY Engineering and followed by one year practical training in EY Engineering.
Job responsibilities
• Complete all theory courses as per the training syllabus.
• Maintain in overall of 75% pass rate of all examination papers.
• Attend all classes in assigned training as per requirement of the training program.
• Attend practical training when assigned to do so and report to assigned Trainer.
• Comply with Training institute performance and attending Attendance policies
• Complete OJT for 12 months in 2nd year
• Comply with all performance requirements issued by Training institute and EY Engineering
• Participate in the Technical Staff Competency Assessment every 6 months and annually as well.
Qualification & Criteria
High school diploma or higher

Proficient in English writing, reading and speaking

Prior experience in any Mechanical or Electrical stream in an advantage
UAE national with a Family Book

Maximum 29 years old

Completed National Service (for males only)

Able to work shifts

Able to wear a uniform

Previous experience in any Mechanical or Electrical stream in an advantage
About Etihad Airways
Etihad Airways, the national airline of the UAE, was formed in 2003 to bring "Abu Dhabi to the World". Over the years, we have grown into Etihad Aviation Group, a diversified global aviation and travel company, which is one of the world's most acclaimed industry brands.
Our airline flies to over 84 destinations with a fleet of over 100 Airbus and Boeing aircraft, serving 18.6 million passengers a year and carrying 682,000 tonnes of cargo in 2018.