Audit Manager, UAE National
Audit Manager, UAE National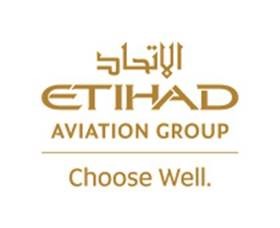 Synopsis
This role requires working closely with Senior Manager to deliver the department's goal and objectives. Audit Manager is responsible to lead audit engagements, conducting all stages of reviews from planning to reporting and ensuring robust controls and adherence to corporate governance. To contribute to the strategic development of the corporate and outstation audit function and ensure that the department values are upheld at all times.
The role will actively contribute to the continuous improvement and development of the audit function using technology to automate audit processes, analyse large quantities of complex data and improve the organization's internal control environment. 
 
Accountabilities
Conduct all aspects of audits competently on a team leader capacity, including timely completion of resource budget, timetable and communication plan, audit programme, fieldwork, thorough work paper file, use of data analytics (IDEA and other relevant tools), portal update and draft report with minimal review points.
Ensure completeness and accuracy of documentation to support all audit findings. 
Leverage technology to deliver value added findings and contributes towards continuous auditing.
Provide regular update on audit progress, submit progress report and escalate issues or challenges faced proactively, unbiased and timely.
Perform ad-hoc special projects as requested from time to time by the Manager Internal Audit or HIA with minimal notice. Prioritize work effectively.
Ensure own technical skills are always advancing and are being kept in line with international best practice.  Ensure familiarity with current issues in accounting/auditing, knowledge of segregation of duties in ITGC, research, continuing professional development and airlines business processes.
Build on expertise as a leading airline auditor and business consultant or partner by continuously expanding knowledge of own specialist areas.
Develop and maintain excellent working relationships with colleagues and ensure interaction during projects is proactive and professional. Represent Internal Audit as required on organization projects, if required.
Undertake any other task assigned from time to time such as managing co-source partner, attending meeting to represent Internal Audit etc.
Comply with the Key Performance Indicators, as indicated, in the Internal Audit Manual.
Education & Experience
Educated to bachelor degree in accounting, business management, commerce or related discipline with post graduate academic and/or professional qualification (e.g. CIA, CA, ACA, CPA).
Post holder must have at least 5 years experience at a senior auditor level in auditing within aviation or Big 4 environment.  At least 3 years experience in airline business related auditing is preferred.
Knowledge/use of data analytics tools (Idea)
Knowledge of airline operations and areas of common exposure (specifically in commercial fields) 
Computer literacy (all MS Office products, Visio etc)
 
About Etihad Airways
Etihad Airways, the national airline of the UAE, was formed in 2003 to bring "Abu Dhabi to the World". Over the years, we have grown into Etihad Aviation Group, a diversified global aviation and travel company, which is one of the world's most acclaimed industry brands.
Our airline flies to over 84 destinations with a fleet of over 100 Airbus and Boeing aircraft, serving 18.6 million passengers a year and carrying 682,000 tonnes of cargo in 2018.