Bartender - Airport Lounges
Bartender - Airport Lounges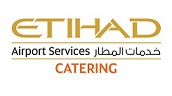 Synopsis
To provide superior five-star beverage service to our Lounge Guest at Etihad standards of excellence to ensure that guests have a pleasant and memorable bar experience.
Accountabilities
• Monitors setup, maintenance, cleanliness and safety of bar by ensuring operational standards set for all the equipment & processes are followed while maintaining constant guest contact to build relationship and handle guest complaints. 
• Understands mixology and displays extensive knowledge of wines, beer, and spirits.
• Operates bar with cleanliness, display, availability of wine, spirits, beers, and the buffet for presentation and temperature.
• Maintain standards for bar including hygienic, aesthetic, appearance, ambiance, lights, table, chairs and equipment; as well as monthly reports.
 
Education & Experience
• Minimum of 2 years of previous restaurant service experience
• Any previous bartending courses completed would be of an advantage 
 
About Etihad Airways
Etihad Airways, the national airline of the UAE, was formed in 2003 and quickly went on to become one of the world's leading airlines. From its home in Abu Dhabi, Etihad flies to passenger and cargo destinations in the Middle East, Africa, Europe, Asia, Australia and North America. Together with Etihad's codeshare partners, Etihad's network offers access to hundreds of international destinations. In recent years, Etihad has received numerous awards for its superior service and products, cargo offering, loyalty programme and more. Etihad is recognised as one of the world's leading airlines in response to COVID-19 and was the first airline in the world to fully vaccinate its crew on board.
Etihad sees tackling the climate crisis as the most important issue of our time, and through strategic partnerships with major global aviation brands and OEMs, Etihad is relentless in its pursuit of industry decarbonisation.
To learn more, visit etihad.com
.