Base Technical Representative
Base Technical Representative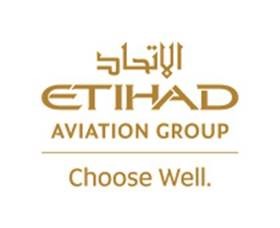 Synopsis
Represents Etihad Airways wherever the Base Maintenance activities are performed and to be the focal point of Operational issues with the MRO concerning the aircraft during the downtime.
Accountabilities
Approve high-cost material purchase on behalf of Etihad Airways.
Review the engineering work done by the MRO and ensure maintenance is done as per regulation and Etihad standard.
Review additional work and authorize estimated man hours for all findings arising during maintenance input.
Perform audit on the maintenance work that are carried out on Etihad aircraft by MRO.
Represent Etihad Airways and act as a first focal point of contact for MRO.
Attend all meetings as the Etihad Technical Representative, relevant to the Maintenance Input and agree to the performance of, and related charges for, unscheduled and additional work including defects that may not be included in the fixed price i.a.w. Additional Work Request procedure.
Main point-of-contact for concerns arising within Etihad Airways departments relating to outsourcing issues and will support resolution of these issues.
Co-ordinate, monitor and drive activity between MRO and Etihad Airways.
Monitor the Technical activity of base maintenance work at the MRO.
Keep detailed records of reports, meetings, spares, activity and check progress.
Record KPIs for base maintenance activity as required by the Interface Agreement, contractual commitments or detailed by the Etihad Airways Planning Manager
Education & Experience
Engineering Degree / Aircraft License with at least 4 years aviation maintenance experience including at least 2 years' experience in the role of Technical Representative / Liaison Engineer OR Diploma with at least 7 years aviation maintenance experience including at least 2 years' experience in the role of Technical Representative / Liaison Engineer.
About Etihad Airways
Etihad Airways, the national airline of the UAE, was formed in 2003 and quickly went on to become one of the world's leading airlines. From its home in Abu Dhabi, Etihad flies to passenger and cargo destinations in the Middle East, Africa, Europe, Asia, Australia and North America. Together with Etihad's codeshare partners, Etihad's network offers access to hundreds of international destinations. In recent years, Etihad has received numerous awards for its superior service and products, cargo offering, loyalty programme and more. Etihad is recognised as one of the world's leading airlines in response to COVID-19 and was the first airline in the world to fully vaccinate its crew on board.
Etihad sees tackling the climate crisis as the most important issue of our time, and through strategic partnerships with major global aviation brands and OEMs, Etihad is relentless in its pursuit of industry decarbonisation.
To learn more, visit etihad.com