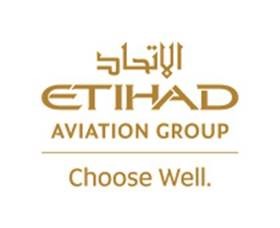 Synopsis
Responsible for managing EY's entire Beverage Programme including ensuring the selection, supply and control of all alcoholic and non-alcoholic beverages.
Accountabilities
Works with Product and Supply Chain Management and suppliers to manage stocks ensuring at all times that the Guest experience is optimized in balance with the costs to the business. Is budget accountable for the beverage programme.

Responsible for tendering, selection, supply and onboard / internal communication of the entire range of EY beverages through all locations ensuring supply and Guest satisfaction through choice and availability

Supports systematic, from ground up, design/development of new projects/menus for all on-ground Etihad Airways F&B requirements and services network-wide according to predefined parameters such as passenger mix budgets and local/sector specific requirements to ensure highest possible Food and Beverage quality and standards

Supports selection and contracting of lounge catering suppliers by stakeholders

Manage internal and external functions as appropriate representing Etihad/Catering with high standards at all times

Deliver robust commercial management and ensure robust governance at all times

A core part of the Catering leadership team and as such provides help and support for airline F&B projects and requirements as required
Education & Experience
Solid and in-depth knowledge of all F & B related areas especially wines and spirits.

Airline or Hotel, Hospitality establishments experience preferred Bachelor's degree or equivalent work experience (Minimum Required)

Leadership and management of large teams to deliver key programs of work and projects

Excellent client-facing and internal communication skills
About Etihad Airways
Etihad Airways, the national airline of the UAE, was formed in 2003 and quickly went on to become one of the world's leading airlines. From its home in Abu Dhabi, Etihad flies to passenger and cargo destinations in the Middle East, Africa, Europe, Asia, Australia and North America. Together with Etihad's codeshare partners, Etihad's network offers access to hundreds of international destinations. In recent years, Etihad has received numerous awards for its superior service and products, cargo offering, loyalty programme and more. Etihad is recognised as one of the world's leading airlines in response to COVID-19 and was the first airline in the world to fully vaccinate its crew on board.
Etihad sees tackling the climate crisis as the most important issue of our time, and through strategic partnerships with major global aviation brands and OEMs, Etihad is relentless in its pursuit of industry decarbonisation.
To learn more, visit etihad.com