Send me alerts every days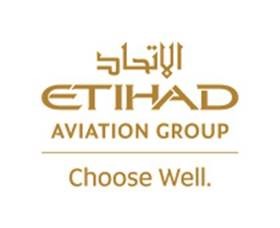 Synopsis
Business Analyst, Technology & Innovation, Abu Dhabi
What are we trying to do?
This role forms a major part of the Digital transformation and customer experience agenda across our Technology & Innovation business that will enhance our guest offering the most exciting best in class tools to our customers worldwide.

What do we need help with?
This role forms the methodical investigation, analysis, review and documentation of all or part of a business in terms of business goals, objectives, functions and processes, the information used and the data on which the information is based. This drives the continued expansion of our analysis capability across all technical environments and is a key part of the wider strategy to driving analysis minded insights across the organisation.
Accountabilities
What you will do?
Takes full responsibility for business analysis within a significant segment of an organisation where the advice given, and decisions made will have a measurable impact on the profitability or effectiveness of the organisation.
Leads the selection of appropriate business analysis methods, tools, techniques; selecting appropriately from plan-driven/predictive approaches or more adaptive (iterative and agile) approaches.
Establishes the contribution that technology can make to business objectives, defining strategies, validating and justifying business needs, conducting feasibility studies, producing high-level and detailed business models, overseeing development and implementation of solutions, taking into account the implications of change on the organisation and all stakeholders.
Prepares business cases which define potential benefits, options for achieving these benefits through development of new or changed processes, and associated business risks. Staying up-to-date on the latest process and IT advancements to automate and modernize systems.
Collaborates with stakeholders at all levels, in the conduct of investigations for strategy studies, business requirements specifications and feasibility studies.
Lead team members to craft clear user stories, design tests for prototypes and products, and continuously deliver product enhancements
Liaise with other teams within the unit to negotiate timelines, deliverables and dependencies
Drive forward and role-model best practice engineering processes and Agile behavior and ensuring teams members follow suit
Own and drive best practice in terms of automation such as continuous integration and deployment
Education & Experience
What you'll need to know:
To be successful in this role you need to be a collaborative and agile thinker that challenges the norm and pushes technical boundaries. Ideally an established Business Analyst from a Data driven environment that can progress and support the longer term strategic vision.
Required capabilities:
Education and expertise
Bachelor's degree in Computer Science, Engineering, Accounting or a related field. MBA would be an advantage
Ability to lead and coach teams across all delivery aspects.
Exceptional analytical and conceptual thinking skills. Competency in Microsoft applications including Word, Excel, and Outlook. Excellent Communication skills
Experience creating detailed reports and giving presentations.
Excellent communication skills.
Solid examples of working in both an Agile and Waterfall environment (SAFe certified would be beneficial)
Business modelling and Process analysis (user-flow diagrams, experience storyboards, site map architecture diagram)
Workshop facilitation
Requirement gathering and documenting
Commercial:
Knowledge of the airline/ aviation / travel industries would be preferred but not essential
Solid track record in delivering solutions to impacted business areas in a consultative and user centric mindset.
Preferred Capabilities:
Real-time data streaming technologies
Product management
Workshop facilitation
Requirement gathering and documenting
Who you are:
Positive, collaborative, and solution oriented attitude
Self-driven high performer
Ability to review, debug and provide feedback on development work completed by others
Strong process oriented approach to work and excellent attention to detail
Excellent written and verbal skills with people at all levels across the organization in English
Solid verbal, written, presentation and interpersonal communication skills
Excellent written, verbal and interpersonal skills, with people at all levels across the organization in English
About Etihad Airways
Etihad Airways, the national airline of the UAE, was formed in 2003 to bring "Abu Dhabi to the World". Over the years, we have grown into Etihad Aviation Group, a diversified global aviation and travel company, which is one of the world's most acclaimed industry brands.
Our airline flies to over 84 destinations with a fleet of over 100 Airbus and Boeing aircraft, serving 18.6 million passengers a year and carrying 682,000 tonnes of cargo in 2018.