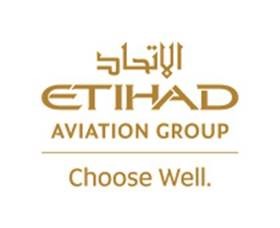 Job Description include ( but is not limited to):
Being responsible for the safety and security of all crew members, passengers and cargo on board.
Being responsible for the operation and safety of the aircraft from the moment the aircraft is first ready to move for the purpose of taxiing prior to take-off until the moment it finally comes to rest at the end of the flight and the engine(s) used as primary propulsion units are shut down.
Familiarising themselves with all applicable regulations, documentation and briefing materials for the intended route of flight, destination and alternate airfields. Additionally, the Commander shall familiarise themselves with both oxygen escape routes and terrain escape routes.
Having authority to give all commands he deems necessary for the purpose of securing the safety of the aircraft and of persons or property carried therein.
Having authority to disembark any person, or any part of the cargo, which, in his opinion, may represent a potential hazard to the safety of the aircraft or its occupants.
Ensuring that all crew comply with all operational checklists prior to, during and after all phases of flight operations, and in abnormal and emergency situations.
Ensuring the proper implementation and application of the manufacture provided procedures and checklist approved for use by Etihad Airways.
The Commander or the pilot to whom conduct of the flight has been delegated shall, in an emergency situation that requires immediate decision and action, take any action they consider necessary under the circumstances. In such cases, they may deviate from rules, operational procedures and methods in the interest of safety.
Operating the aircraft within the scope of all the Operational Manuals.
Taking all reasonable measures to ensure that all persons carried in the aircraft obey all lawful commands given by themselves for the purpose of securing the safety of the aircraft and of persons or property carried therein.
Operating efficiently in accordance with company fuel policy.
Ensuring On time Performance.
Ensuring Customer awareness.
Qualifications:
A minimum of 5500 hours total flying time.
A minimum of 2500 PIC hours on multi crew, glass cockpit (1) jet aircraft.
A minimum of 1500 PIC hours on one of the A320 Family types.
Unrestricted and current ICAO ATPL..
Current on A320.
Unrestricted and current Class 1 medical.
Must not have attained the age of 55 years old upon the date of joining.
Current TRE/TRI is an advantage.
English Language Fluency ( written and verbal ) Level 4 or better.
In case of hours accumulated on flights with inflight relief, 75% of the total hours shall be counted towards the required minimums.
(1) Glass Cockpit: aircraft with a FMS coupled to APFDS
Salary and Benefits:

Starting salary of AED 35200 per month for Captains.
Flight duty allowance of AED 50 per flying hour.

Meal allowance during layovers as per the following rates:
| | |
| --- | --- |
| Middle East/ GCC/ Sub Continent | AED 12 per hour |
| Asia/ Far East | AED 15 per hour |
| Africa/ Australasia | AED 18 per hour |
| Europe/ Americas | AED 23 per hour |

Housing allowance up to AED 170000 per year or company provided housing depending on availability.

Education allowance of AED 36000 for primary and AED 50400 for secondary up to 3 children.

Income protection scheme.

42 Days annual leave.
 
Staff travel benefits.

End of service benefits.

Accidental and life insurance benefits.

Please note that the above is subject to change without prior notice.
 
About Etihad Airways
Etihad Airways, the national airline of the UAE, was formed in 2003 and quickly went on to become one of the world's leading airlines. From its home in Abu Dhabi, Etihad flies to passenger and cargo destinations in the Middle East, Africa, Europe, Asia, Australia and North America. Together with Etihad's codeshare partners, Etihad's network offers access to hundreds of international destinations. In recent years, Etihad has received numerous awards for its superior service and products, cargo offering, loyalty programme and more. Etihad is recognised as one of the world's leading airlines in response to COVID-19 and was the first airline in the world to fully vaccinate its crew on board.
Etihad sees tackling the climate crisis as the most important issue of our time, and through strategic partnerships with major global aviation brands and OEMs, Etihad is relentless in its pursuit of industry decarbonisation.
To learn more, visit etihad.com