Cargo Manager Network Planning (Network Development)
Cargo Manager Network Planning (Network Development)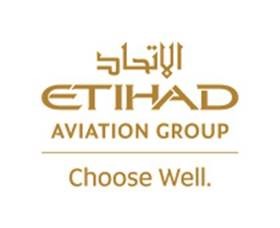 Synopsis
Etihad Cargo is a transforming business. As the cargo division of Etihad Aviation Group, we provide fast and reliable cargo and air freighter solutions around the world. We're proud to be the air cargo partner of choice. As such, we are seeking talented and committed individuals, who are driven by a desire to deliver a world-class product and exceptional service.
We are pleased to announce an opportunity for a Network Planning Manager. In this role you will play a significant role in leading a team to optimise the Etihad Airways' cargo network that is operationally deliverable, maximizes profit and is aligned to the broader Etihad Aviation Group's strategy.
Accountabilities
    Manage the cargo network planning team to ensure the effective and profitable utilization of Etihad's fleet
•    Design and implement a freighter network that optimizes and balances cargo capacity
•    Work with relevant stake holders, including freighters operations, maintenance and scheduling to ensure short-term and long-term optimization of fleet
•    Manage the impact of capacity changes on the network
•    Deliver profitable cargo charters to assist the utilization and bottom line results of freighters
•    Work with passenger network planning to understand cargo needs and requirements prior to implementation of network capacity introductions or adjustments
•    Proactively propose scenarios for belly capacity where cargo benefits can be found to optimize aircraft profitability
•    Propose and Implement corrective measures based on findings to achieve optimal utilization of cargo and belly capacities.
•    Review cargo inputs on passenger aircraft proposals to ensure cargo revenue from business cases.
•    Standardize route profitability reviews and performance steering platforms to support the decision-making process on freighter aircraft and passenger business cases.
•    Analyse route profitability to support timely decision-making including short-term (tactical) and long-term (structural) frequency and fleet adjustments  
•    Define long term (5-10 years) and short term (annual budget, IATA season) network and fleet strategy and plans, feasible schedule plans that have been operationalised and endorsed by the relevant business areas
Education & Experience
Minimum 3 years of network planning/airline/travel experience

Bachelor's degree/post-graduate studies (preferred) in a relevant discipline (i.e. Business/ Engineering)

Strategic planning and analytical skills

Negotiation and advocacy skills
About Etihad Airways
Etihad Airways, the national airline of the UAE, was formed in 2003 to bring "Abu Dhabi to the World". Over the years, we have grown into Etihad Aviation Group, a diversified global aviation and travel company, which is one of the world's most acclaimed industry brands.
Our airline flies to over 84 destinations with a fleet of over 100 Airbus and Boeing aircraft, serving 18.6 million passengers a year and carrying 682,000 tonnes of cargo in 2018.