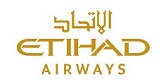 Synopsis
Responsible for performing sale transactions on the register, accurately managing funds in the register, stocking supplies, and completing clerical duties as required.
Accountabilities
1. Processes transactions for employees, and visitors, ensures efficient operations, and completes reports as required.
2. Performs cashier functions by accurately ringing-up sales, making correct change, and correcting transaction errors.
3. Complies with department's reporting system, cash register and pricing methodology with minimum overages and shortages.
4. Ensures cash registers are functioning properly and notifies the Restaurant Manager as necessary.
5. Maintains inventory of supplies necessary to ensure efficiency of retail operation.
6. Follows HACCP guidelines when assembling and distributing food supplies to ensure quality and safety of food supply.
7. Communicates appropriately using good interpersonal skills.
Education & Experience
• Fluent English and second language oral and written. Good Communication and Organization Skills. Good cash handling skills.
• 2 years previous experience in similar role.
About Etihad Airways
Etihad Airways, the national airline of the UAE, was formed in 2003 to bring "Abu Dhabi to the World". Over the years, we have grown into Etihad Aviation Group, a diversified global aviation and travel company, which is one of the world's most acclaimed industry brands.
Our airline flies to over 84 destinations with a fleet of over 100 Airbus and Boeing aircraft, serving 18.6 million passengers a year and carrying 682,000 tonnes of cargo in 2018.