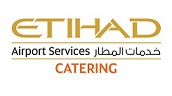 Synopsis
To complete all assigned work to a high standard providing a clean and safe environment for the preparation of airline food.  
Accountabilities
1.    To undertake and perform complete daily tasks assigned by team leader and higher management ensuring that relevant SOPs are followed and performed to the highest standards according to established procedures.
2.    Organize and store all materials and tools in a safe and orderly manner in compliance regulation, Instructions and company policies. 
3.    To transport food, bars, dry store and equipment from respective departments requested location and maintain accurate and on time delivery of all catering related services to customers as per specification and standards. 
4.    Vehicle loading is strapped and all health and safety regulations are adhered to pm site / apron.
5.    Ensure proper usage of laundry equipment's and, assist in identifying all types of garments, airlines laundry from damages, shrinkage, and colour fade and sorting and packing for the other airlines linen. 
6.    Correct handling and operation of all machines, materials and equipment including the cleaning, packing and storage in accordance with the directions and guidelines given.
7.    Follow instructions from Team Leader relating but not limited to hygiene, productivity and HACCP. Awareness of all safety policies and processes for the role.
8.    To report any serious breaches of safety and hygiene rules that are observed during duty to the immediate Team leader /supervisor.
Education & Experience

•    Basic education.
•    No experience required.   
About Etihad Airways
Etihad Airways, the national airline of the UAE, was formed in 2003 and quickly went on to become one of the world's leading airlines. From its home in Abu Dhabi, Etihad flies to passenger and cargo destinations in the Middle East, Africa, Europe, Asia, Australia and North America. Together with Etihad's codeshare partners, Etihad's network offers access to hundreds of international destinations. In recent years, Etihad has received numerous awards for its superior service and products, cargo offering, loyalty programme and more. Etihad is recognised as one of the world's leading airlines in response to COVID-19 and was the first airline in the world to fully vaccinate its crew on board.
Etihad sees tackling the climate crisis as the most important issue of our time, and through strategic partnerships with major global aviation brands and OEMs, Etihad is relentless in its pursuit of industry decarbonisation.
To learn more, visit etihad.com
.