Catering store keeper - ET.A0
Catering store keeper - ET.A0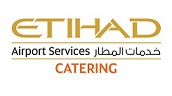 Synopsis
To assist in the daily activities, functions, processes and operation of the Material Stores department. To ensure that all goods are handled safely and efficiently, while adhering to all HACCP guidelines, company policy, local legislation and all other relevant controls and criteria.
Accountabilities
Assist within all Stores areas as required, in the handling, transport, storage, receipt, decant, issue and delivery of inventory goods.
Assist with the quality checks on goods inbound in the receiving area. Assist the Store Keeper and Senior Store Assistants in inventory counts and enforcing stock controls in all Stores areas.
Assist the Store Keepers and Senior Store Assistants in maintaining Stores areas to the high standards demanded of the operation. Ensure that Stores areas are kept clean, that equipment is safe for use and well maintained. Ensure that stock held is rotated, stored neatly and does not create a safety hazard. Assist in all Stores areas in ensuring that stock is regularly checked and monitored for product expiry and that First in First Out rotation is being maintained.
Assist the team in all Stores areas in building assigned requisitions for delivery to internal customers. Deliver requisitioned goods to the correct locations within the operation, within the expected time frame and adhering to all applicable food safety criteria and manual handling safety guidelines. Replenish floating/issued stock in these areas and ensure that this floating stock is maintained to all appropriate safe food handling criteria.
Provide cover and support as required, in all areas of the daily operation within the department.
Education & Experience
Qualification & Education:
Completion of formal secondary education.
Experience:
Preferably a minimum of 2 year working in a food handling, bonded and airline store, experience working in Chillers/Freezers is required.
Training & Knowledge:
Must be fluent in written and spoken English.
About Etihad Airways
Etihad Airways, the national airline of the UAE, was formed in 2003 to bring "Abu Dhabi to the World". Over the years, we have grown into Etihad Aviation Group, a diversified global aviation and travel company, which is one of the world's most acclaimed industry brands.
Our airline flies to over 84 destinations with a fleet of over 100 Airbus and Boeing aircraft, serving 18.6 million passengers a year and carrying 682,000 tonnes of cargo in 2018.