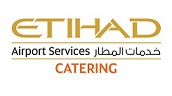 Synopsis
Produces independently in respective kitchen and responsible for all food production according to standard recipes and guidelines, guiding and supervising Demi Chef, Cook I, Cook II and III according to all Health, Safety and Hygiene Instructions.        
Accountabilities
1    Reporting to Sous Chefs with full kitchen responsibility per designated shift.
2    Evaluates food products to assure that quality standards are consistently attained.
3    Ensure that all materials and products used during Production and supplied by Catering are of the highest quality and Oversees the requisition of products and order necessary food supplies.
4    Supervises and trains junior kitchen staff to assure that food production consistently exceeds the expectations of customer and guests.
5    Assists Sous Chef with planning, organizing and executing training for all culinary personnel. Safeguards all food preparation employees by implementing training to increase their knowledge about safety, sanitation and accident prevention principles.
6    Ensures that high standards of sanitation, cleanliness and safety are maintained throughout all kitchen areas at all times by promoting Health & Safety, Hygiene, Quality and Security Awareness.
7    Be a coach, mentor and guide to all chefs to help improve the company's skill set and quality standards.
Education & Experience
Qualification & Education: Basic education. Fluent in both written and spoken English with excellent communication skills. 
Experience: at least 3 years' experience in 3-5 Star Hotel or Restaurant Kitchen Production on supervisory level
About Etihad Airways
Etihad Airways, the national airline of the UAE, was formed in 2003 to bring "Abu Dhabi to the World". Over the years, we have grown into Etihad Aviation Group, a diversified global aviation and travel company, which is one of the world's most acclaimed industry brands.
Our airline flies to over 84 destinations with a fleet of over 100 Airbus and Boeing aircraft, serving 18.6 million passengers a year and carrying 682,000 tonnes of cargo in 2018.