Clinic Operations Specialist
Clinic Operations Specialist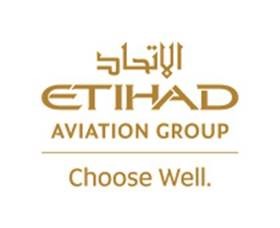 Synopsis
The role is responsible for overseeing all of the day-to-day activities for the medical service department. This includes the management of customer service, billing, invoicing, purchasing as well as the general management of the operations staff. The clinical operations officer is responsible for supervise employees and work tasks throughout the assigned unit/responsibilities to ensure that the tasks are completed properly and in a timely manner. They work with personnel from other department as well as with external partners and vendors.
Accountabilities
1. Responsible for the development and implementation of agreed clinic operational strategy and reporting, which includes scheduling, rostering, policy development, liaison with supporting department and contractual services  
2. Supervise and verify the timely execution of all tasks performed by medical administrator, receptionist, telephone operators and other assigned personnel
3. Ensure provision of superior customer services to all patients and visitors by the team in the unit assigned and be the second line of contact in resolving and reporting complaints as per ISO10002:2014 for customer satisfaction and complaint management guideline. 
4. Be responsible to ensure team member's orientation, training, task assignment, task completion monitoring and manpower planning for annual leave or sick leave
5. Conduct performance review of team member together with line manager and compile necessary metrics to monitor performance of customer satisfaction and the reception team. 
6. Drive improvements in processes, services, billing, revenue, SLA and policies to achieve operational efficiency and customer satisfaction while driving modernization and best practices.
7. Process petty cash, purchase requisition, invoicing, reporting and provide timely reporting of departmental and outsourced SLAs/KPIs that captures both volume and quality of medical services to identify and recommend areas for improvement
8. Manage revenue reporting for Etihad Airway Medical Centre, reviewing and reporting invoices and receivables from the partners, as well as supporting in contracting process and monitoring of service level agreements.
Education & Experience
• Bachelor of healthcare administration/nursing, medical coding, insurance, finance or related discipline 
• At least 3 years of experience in administration, insurance or finance in healthcare/aviation sector. 
About Etihad Airways
Etihad Airways, the national airline of the UAE, was formed in 2003 and quickly went on to become one of the world's leading airlines. From its home in Abu Dhabi, Etihad flies to passenger and cargo destinations in the Middle East, Africa, Europe, Asia, Australia and North America. Together with Etihad's codeshare partners, Etihad's network offers access to hundreds of international destinations. In recent years, Etihad has received numerous awards for its superior service and products, cargo offering, loyalty programme and more. Etihad is recognised as one of the world's leading airlines in response to COVID-19 and was the first airline in the world to fully vaccinate its crew on board.
Etihad sees tackling the climate crisis as the most important issue of our time, and through strategic partnerships with major global aviation brands and OEMs, Etihad is relentless in its pursuit of industry decarbonisation.
To learn more, visit etihad.com