Component Engineer - Mechanical
Component Engineer - Mechanical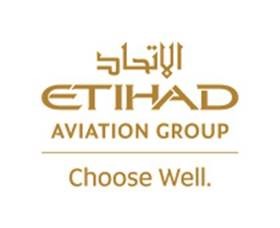 Synopsis
Translation and implementation of corporate vision and mission to the floor level. Technically monitor maintenance of aircraft components and return to service with on wing reliability and quality. Compliance to all Legal requirements of regulatory authorities.
Accountabilities
1
Performs the given / scheduled Shop tasks as per the plan and ensure that all the related tasks are carried out as per the current maintenance data, EYEng's approved procedures, and customer's expectations.
2
Supervises more than one shop.
3
provides leadership and develop high performance teams. Monitor & report their performance.
4
Communicates with Team Leader, as required, to support maintenances process.
5
Resolves residual problems referred by subordinates and act as a point of policy and procedural reference for Shop Unit to support the achievement of customer service performance levels and compliance requirements.
6
Ensure Component TAT control and SG&A cost control.
7
Ensure compliance of legal and regulatory authority requirements. Ensure SH &E standards are met and Reports all 'occurrences' to Quality & Safety Department.
Education & Experience
• Extensive background/experience, minimum of Ten (10) years in handling, Managing and leading Engineers and technicians in component rectifications .
• Diploma or equivalent qualification in applicable technical, engineering, or aviation or related fields.
• Minimum of 3 years in supervisory position with D3 authorization.
• Leadership skills
About Etihad Airways
Etihad Airways, the national airline of the UAE, was formed in 2003 to bring "Abu Dhabi to the World". Over the years, we have grown into Etihad Aviation Group, a diversified global aviation and travel company, which is one of the world's most acclaimed industry brands.
Our airline flies to over 84 destinations with a fleet of over 100 Airbus and Boeing aircraft, serving 18.6 million passengers a year and carrying 682,000 tonnes of cargo in 2018.