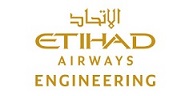 Synopsis
Draft, review, evaluate, negotiate, amend, renew, terminate, track, finalize and execute a full range of commercial contracts for all of Etihad Engineering customers / vendors / suppliers from commencement until completion including the ongoing creating / developing / maintaining / updating of boiler plate / contract precedents and standard contract terms and conditions.
Provide daily advice / guidance / intercede to resolve any issues / problems / delays / evaluation or concerns on any legal / commercial / corporate / contractual queries from the business units including project managers / operational staff / VPs / management; together with liaising with Etihad Legal Dept. and acting as an intermediary on all corporate licence renewals such as Etihad Engineering Commercial Licenses, Abu Dhabi Airport Free Zone, Tadweer Waste Management Authority, Chemical End User, Lease Agreements, Tawtheeq, Civil Defense, Establishment Card, and Powers of Attorneys.
Accountabilities
Negotiate / manage / lead contract negotiations with internal and external clients as necessary in a timely and compliant manner and execution of Etihad Engineering contracts to reflect the terms and conditions agreed between the parties in accordance with set policies, legal requirements, best practices, and that all contractual documentation provides as much protection as possible for Etihad Engineering and that of the group.
Follow-up and track all contracts/agreements, and administrative requirements including updating of all procedural requirements on Excel spreadsheets, word documents, customer / vendor shared folders, and daily contracts lists of work in progress for all Etihad Engineering contracts to provide answers to contract queries efficiently and professionally.
Distribute draft copies including writing up of contract summaries and finalized contract copies to all applicable internal stakeholders within Etihad Engineering and external customers / vendors / suppliers
Liaising with vendors / suppliers for copies of applicable UAE commercial licences and ensure that relevant Supplier Code of Ethical Purchasing and Supply is signed.
Attend contract meetings as necessary.
Liaise with Etihad Legal Department for preparation of other types of contracts in accordance with the SOP, seek legal advice when required, dealing with a Contracts Management system, and fully document and manage the handing over of original hard copies of completed contracts for storage purposes including providing soft copies.
Develop together with relevant internal stakeholders, policies, and procedures re contract management such as contract / agreement preparation, negotiation, follow-up timelines, internal approvals, and other related processes so that all relevant legislative requirements are fulfilled while delivering a quality service to internal / external clients whilst identification of opportunities for continuous improvement of contract systems, processes and practices considering 'international best practice, improvement of business processes, cost reduction, and productivity improvement.
 
Education & Experience
University Degree, preferably in law or related to law.
Minimum 8 years' experience in Legal and contracts field.
About Etihad Airways
Etihad Airways, the national airline of the UAE, was formed in 2003 and quickly went on to become one of the world's leading airlines. From its home in Abu Dhabi, Etihad flies to passenger and cargo destinations in the Middle East, Africa, Europe, Asia, Australia and North America. Together with Etihad's codeshare partners, Etihad's network offers access to hundreds of international destinations. In recent years, Etihad has received numerous awards for its superior service and products, cargo offering, loyalty programme and more. Etihad is recognised as one of the world's leading airlines in response to COVID-19 and was the first airline in the world to fully vaccinate its crew on board.
Etihad sees tackling the climate crisis as the most important issue of our time, and through strategic partnerships with major global aviation brands and OEMs, Etihad is relentless in its pursuit of industry decarbonisation.
To learn more, visit etihad.com