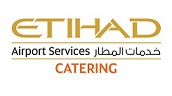 Synopsis
Produce according to production plans and specification food components for all airline, VIP customer and non-airline to be compliance with set standards in quality, hygiene, productivity and guest satisfaction. Train and guide junior staff and to ensure standards are meet and exceeded.        
Accountabilities
1    Ensure food produced is of sufficient quality to deliver customer satisfaction as judged by meal tasting panel's statistical analysis of customer feedback.
2    Follow instructions from senior chef relating but not limited to food hygiene, productivity and HACCP
3    Liaise with relevant sections within the department to ensure effective communication and productivity.
4    Work with the HSEQ officers to ensure that the levels of food hygiene within the operation at least meet or exceed regulatory and customer requirements.
5    Follow and report where necessary discrepancies in recipes to ensure maintaining accurate recipe data to allow accurate cost data to be provided to Etihad Airways and other customers.
6    Participate as required in menu presentation and workshops to support EAS Caterings role within the Etihad menu development process and EAS Catering Food Services department in other revenue streams.
7    Ensure safety guidelines are follow and machinery is used in the correct way and report and issues to relevant persons
Education & Experience
Qualification & Education: Secondary education and formal catering certificate or apprenticeship from recognized international institutes.
Experience: Minimum 2 years of international experience in hotel & catering, preferably in in-flight catering and/or food processing/manufacturing.
About Etihad Airways
Etihad Airways, the national airline of the UAE, was formed in 2003 and quickly went on to become one of the world's leading airlines. From its home in Abu Dhabi, Etihad flies to passenger and cargo destinations in the Middle East, Africa, Europe, Asia, Australia and North America. Together with Etihad's codeshare partners, Etihad's network offers access to hundreds of international destinations. In recent years, Etihad has received numerous awards for its superior service and products, cargo offering, loyalty programme and more. Etihad is recognised as one of the world's leading airlines in response to COVID-19 and was the first airline in the world to fully vaccinate its crew on board.
Etihad sees tackling the climate crisis as the most important issue of our time, and through strategic partnerships with major global aviation brands and OEMs, Etihad is relentless in its pursuit of industry decarbonisation.
To learn more, visit etihad.com
.