Send me alerts every days
Country Manager - Sales - UAE Nationals
Country Manager - Sales - UAE Nationals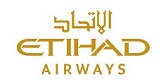 Synopsis
As a Country Manager, you are responsible to manage the delivery of sales plans and programs in Oman to ensure consistent growth and achievement of country revenue targets.
ACCOUNTABILITIES
Strategy: Implement the Function/Department strategy to ensure alignment with Etihad s strategy
Budget Management: Participate in the development of budget, and monitors financial performance in area of responsibility versus the budget to ensure alignment Policies and procedures Implement approved policies, processes, and procedures and monitors adherence so that work is carried out in a controlled manner
Day-to-day operations: Supervise the standard and complex day-to-day operations to ensure that work processes are implemented as designed and in compliance with established standards and procedures.
People development: Manage the effective achievement of objectives by setting individual targets, developing and motivating staff in order to maximize subordinate performance
Health and Safety: Comply with all relevant safety, security, quality, health and environmental procedures to ensure a healthy and safe work environment
SPECIFIC RESPONSIBILITIES
Lead the implementation of national sales programs to ensure targets are reached timely according to regulations and policies
Manage and coordinate intermediary activities to ensure achievement of agreed targets and respect of terms and conditions
Manage an assigned country or product/service line to maximize sales revenues and to meet Etihad s objectives
Manage the overall direction and coordination of the team to achieve agreed sales targets
Develop and implement sales and marketing initiatives to ensure key revenue targets are met
Develop and maintain excellent relationships with third parties (e.g. travel agencies, corporate customers, governmental authorities) to ensure effective brand positioning among strategic clients
Develop, manage and stipulate a portfolio of contracts by counselling district sales representatives to ensure that Etihad market positioning is improved and compliant with overall commercial strategy Liaise with local governmental authorities to ensure compliance with all local regulations and policies
Engage with Etihad partners to conduct joint negotiations with clients or intermediaries to optimize company visibility and to exploit new commercial channels and possibilities
Develop, implement and manage the local sales channel strategy according to Etihad guidelines in order to ensure the maximization of company reach and revenues possibilities
Review sales incentives calculation and approve payout for the assigned area of responsibility to ensure timely and proper recognition of sales targets
EDUCATION & EXPERIENCE
High School OR Bachelor s Degree with a total of 5 years experience out of which atleast 2 years should be at a Country Management capacity.
Good track record of achieving results.
People management experience - leading a team of atleast 4-5 people.
Ability to work actively in the market, driving and securing direct corporate and premium business.
Excellent Communication and Negotiation skills
About Etihad Airways
Etihad Airways, the national airline of the UAE, was formed in 2003 to bring "Abu Dhabi to the World". Over the years, we have grown into Etihad Aviation Group, a diversified global aviation and travel company, which is one of the world's most acclaimed industry brands.
Our airline flies to over 84 destinations with a fleet of over 100 Airbus and Boeing aircraft, serving 18.6 million passengers a year and carrying 682,000 tonnes of cargo in 2018.