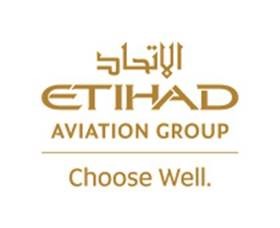 Synopsis
Maintain the crew operation by proactively resolving unforeseen issues that could impact the network operation of the airline.  Adhere to regulations and communicate with all stakeholders in a timely and effective manner.
Accountabilities
Adhere to the civil aviation regulation, company operating manuals, processes and procedures to manage the execution of the crew rosters and its contingency plans accordingly.

Maintain a clear and professional communication with crew via email and phone to ensure a high level of internal customer satisfaction.

Monitor and forecast potential issues that could affect the crew live rosters and implement efficient mitigation plans to reduce the impact of these issues in the network.

Manage effectively crew legality, utilization, satisfaction and overtime to ensure safety, cost and service goals are achieved.

Demonstrate sound knowledge on flight time limitations, company operating manuals, internal processes and procedures.

Ensure utilization of standby crew in the most efficient and expedient method necessary to ensure operational reliability.

Must be able to work 12 hour shifts including on holidays and weekends in a 24/7 operation.
Education & Experience
Post-Secondary Education (i.e. diploma, degree and equivalent work experience in the field of Airline Operations).

Minimum 2 years of experience working at an airline operations division.
About Etihad Airways
Etihad Airways, the national airline of the UAE, was formed in 2003 and quickly went on to become one of the world's leading airlines. From its home in Abu Dhabi, Etihad flies to passenger and cargo destinations in the Middle East, Africa, Europe, Asia, Australia and North America. Together with Etihad's codeshare partners, Etihad's network offers access to hundreds of international destinations. In recent years, Etihad has received numerous awards for its superior service and products, cargo offering, loyalty programme and more. Etihad is recognised as one of the world's leading airlines in response to COVID-19 and was the first airline in the world to fully vaccinate its crew on board.
Etihad sees tackling the climate crisis as the most important issue of our time, and through strategic partnerships with major global aviation brands and OEMs, Etihad is relentless in its pursuit of industry decarbonisation.
To learn more, visit etihad.com