Customer Focus Team Officer
Customer Focus Team Officer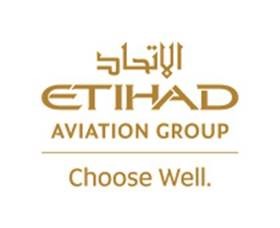 Purpose
To support the proper functioning of the Customer Focus Team, responsible for the overall value stream relationship of assigned customers/inputs and the smooth and efficient delivery of all Airframe and component services from selling/contracting through fulfillment: ensuring delivery of the services at the service levels contracted, owning / managing the total customer service relationship and managing/monitoring internal Etihad Engineering key performance measures (financial and operational).
Accountabilities
Act as part of the Customer Focus Team (Tier1 Third Party) to deliver key objectives involving but not limited to Customer Satisfaction and Contract performance management and profitability optimization.

Ensure technical queries generated by Customers related to Etihad Engineering's work performance in line with the signed Maintenance Agreements are being handled and coordinated properly.

Develop reliable, trustworthy long-term relationships with customers and always represent Etihad's interests to maximise external revenue production.

Interact with the required internal and external stakeholders to develop the best input outcome for both parties and with no impact to EY.

Provide customer with technical and administrative assistance, to achieve contractual and procedural obligations.

Provide analytic data and market intelligence to identify new customer opportunities

Maintain full understanding of all contract obligations to develop a comprehensive Customer Account reporting status report to ensure group alignment.

Ensure there are no long outstanding queries, disputes or warranty issues to maintain positive customer relations and maximise return of customers.

Support efforts to best position EY Engineering in its targeted market and secure revenue contracts. 

Work with the other departments within TS and the wider business to ensure that accurate information relating to customer inputs is readily available and understood

Monitor the key customer accounts and identify opportunities to increase revenues

Support continuous improvement initiatives developing best practice standard work processes, and improve contract metrics (reduced maintenance cost, increased profitability, performance levels or lower cost-of-poor-quality [COPQ] etc.) to differentiate from competitor and drive efficiency to increase profitability.
Education & Experience
Educated to diploma level in a business related discipline.
Experience:
At least two years' experience been gained in the MRO industry (Airline, Aftermarket or Original Equipment Manufacturer [OEM]).

Front line customer focus experience within a high performing technical sales function is preferred.
Training & Knowledge:
A high level of computer literacy, experience with Microsoft Teams and Salesforce and attention to detail are required.

Strong negotiation skills are required

A proven ability to adapt to and operate in a high pressure team environment.

Strong interpersonal skills; able to effectively communicate (verbally, in writing and by presentation) with all levels of the organization including SLT.

High standards of work ethics and a customer focused approach.

Solid business acumen with strong analytical thinking and forward planning.

Highly self-motivated and committed; very focused on results and striving in a team environment who can be a change agent.

Strong technical and project management experience.

Fluent in spoken and written English
About Etihad Airways
Etihad Airways, the national airline of the UAE, was formed in 2003 to bring "Abu Dhabi to the World". Over the years, we have grown into Etihad Aviation Group, a diversified global aviation and travel company, which is one of the world's most acclaimed industry brands.
Our airline flies to over 84 destinations with a fleet of over 100 Airbus and Boeing aircraft, serving 18.6 million passengers a year and carrying 682,000 tonnes of cargo in 2018.