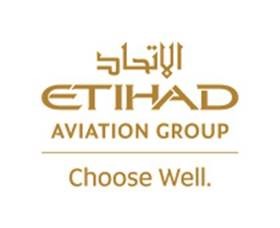 Synopsis
Etihad is undertaking a PSS Migration in March 2023 of its reservations, ticketing, departure control, inventory, and digital environments. This will be a significant and complex undertaking. To ensure continuity of operations, protection of revenue, and preservation of Etihad's brand, it is vital that the cutover progresses smoothly and to plan. A key element of that cutover will be ensuring critical business data is migrated in a safe and timely manner to the new provider.
The Data Migration Manager will report to the Cutover Manager and have overall accountability for the successful development and execution of the data migration element of the Etihad PSS Cutover Plan. That plan covers many months building up to the main cutover weekend and early life support. 
This is a fixed term 18 month contract working as part of the PSS programme.
Accountabilities
Helping set, and gain agreement and sign off for, the data migration strategy (eg determining the optimum number of pushes, phasing etc)

Working with relevant parties to develop, and be accountable for, the PSS Data Migration plan

Working with the incumbent and the new supplier to identify all the ticketing, PNR, profile, EMD, voucher and other critical data elements that need to be safely migrated from the incumbent to the new provider

Responsible for project compliance aligning with the Project Management Office (PMO) requirements and to ensure operational governance.

Maintain the risk and issues register relating to the service transition activities ensuring the timely treatment of those items and escalation when necessary.

Working as part of a wider PSS team to plan and organise data migration rehearsals as part of the programme wide cutover rehearsals including coordinating with third parties for data extractions

Working with both the incumbent, and the new supplier, to conduct post rehearsal validations and reviews analysing results and developing solutions for rejects and exceptions

Managing the data migration project stream in the build up to the cutover weekend and ensuring all pre-planned activities are conducted in line with the plan.
Education & Experience
Demonstrable experience performing a similar role in an airline environment

In depth understanding of Airline data structures, IATA data standards (particularly ticketing) and associated systems (such as reservations)

Very strong analytical skills

Ability to plan and co-ordination in a complex multinational environment across multiple streams, products, vendor teams and time zones

Demonstrate outstanding resilience, stamina, and attention to detail

Great planning and organisational skills with experience in the practical use of Microsoft Tooling; Teams, Project, PowerPoint and Excel

The successful candidate is likely to be a graduate
About Etihad Airways
Etihad Airways, the national airline of the UAE, was formed in 2003 to bring "Abu Dhabi to the World". Over the years, we have grown into Etihad Aviation Group, a diversified global aviation and travel company, which is one of the world's most acclaimed industry brands.
Our airline flies to over 84 destinations with a fleet of over 100 Airbus and Boeing aircraft, serving 18.6 million passengers a year and carrying 682,000 tonnes of cargo in 2018.