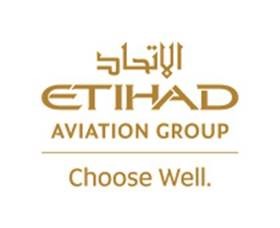 Synopsis
This role reports to the Senior Portfolio Delivery Lead. The Portfolio Delivery Lead will oversee a portfolio of initiatives, including a mix of agile and waterfall deliveries. They will be responsible for the end to end delivery of projects within their portfolio from the planning and requirements phase to project delivery and closure, and when acting as a Release Train Engineer they will be responsible for facilitating, guiding and overseeing the management of all Agile Release Train (ART) events and processes and assist the teams in delivering value.
Accountabilities
•    Experience and exposure having delivered projects and run teams in digital touchpoints primarily in the web and mobile apps space
•    Experience in leading product delivery scrum of scrum for multiple agile teams. Ideal candidate is certified and knowledgeable in Scaled Agile Framework (SAFe)
•    Experienced in reporting progress via information radiators
•    Knowledge and experience of delivery of product initiatives using a mix of project delivery methodologies while coaching towards an Agile mind-set.
•    Perform team-facing role within projects/releases/programmes, using Agile project management methodology.
•    Build and lead high-performing and self-organising cross-functional teams, in order to deliver all components of the allocated work within prescribed time, cost and quality metrics.
•    Create and grow a team culture that values collaboration, innovation, agile delivery, cross-skilling, sponsor engagement, continuous improvement and team success.
•    Facilitate collaborative activities and team meetings, e.g., Discovery workshops, estimations, feature elaboration, release and iteration planning, daily stand-ups, Scrum-of-Scrums, retrospectives and showcases.
•    Past experience in Amadeus Altéa Suite of products especially around self-service space will be an added advantage
•    Responsible for the benefits realisation of all projects managed
•    Own the stakeholder management plan and deliver effective communication (written and verbal) at an executive level ensuring regular progress updates are provided
•    Proactively manage project or program financials and work with the Strategic Supplier & Cost Optimisation Lead to drive efficiencies
•    Work with the appropriate teams in DTI to effectively manage project resourcing and commercials including forecasting, time management and invoicing
•    Work with the PMO to ensure alignment with governance, best practices, standards and processes for waterfall delivery
•    Work with the Value Stream Lead and other Delivery Leads to define the career path for Project Managers while overseeing the learning and development plans for these resources
Education & Experience
5+ years of experience in managing large, complex, and cross-functional projects, programs and portfolios., including time spent as a Release Train Engineer, or in an end to end agile process delivery

Airline industry experience is beneficial

Certification is Project Management Professional (PMP), PRINCE 2 is mandatory, as is

Certification in Scrum Master CSM or SAFe Release Train Engineer

Strong e

xperience in executing PI planning events and coordinating multiple Agile Release Trains (ART)

Deep experience in managing multiple large-scale technology projects in both Agile and waterfall project management methodologies and the ability to blend them together in the right proportions to fit a project and business environment

Ability to evaluate and address complex risks and issues accurately and objectively

Effective interpersonal skills including collaborating, team building, and

communication skills to

build strong relationships with stakeholders
About Etihad Airways
Etihad Airways, the national airline of the UAE, was formed in 2003 to bring "Abu Dhabi to the World". Over the years, we have grown into Etihad Aviation Group, a diversified global aviation and travel company, which is one of the world's most acclaimed industry brands.
Our airline flies to over 84 destinations with a fleet of over 100 Airbus and Boeing aircraft, serving 18.6 million passengers a year and carrying 682,000 tonnes of cargo in 2018.