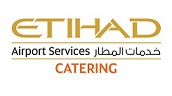 Synopsis
Produces independently in respective kitchen according to standard recipes and guidelines, guiding and supervising Cook I, Cook II and III according to all Health, Safety and Hygiene Instructions.        
Accountabilities
1    Ensure food produced is of sufficient quality to deliver customer satisfaction as judged by meal tasting panel's statistical analysis of customer feedback.
2    Maintains food products and garnishes to assure that quality standards are consistently attained.
3    Ensure that all materials and products used during Production and supplied by Catering are of the highest quality and informs Chef De partie/ Sous Chef of any irregularities with products being supplied by Catering.
4    Supervises Cooks I, II & III to assure that food production consistently exceeds the expectations of passengers and guests.
5    Ensures that high standards of sanitation, cleanliness and safety are maintained throughout all kitchen areas at all times by promoting Health & Safety, Hygiene, Quality and Security Awareness.
Education & Experience
 Qualification & Education: Apprenticeship as a Cook with diploma. Fluent in both written and spoken English with excellent communication skills
Experience:  at least 2 years' experience in 3-5 star Hotels
About Etihad Airways
Etihad Airways, the national airline of the UAE, was formed in 2003 to bring "Abu Dhabi to the World". Over the years, we have grown into Etihad Aviation Group, a diversified global aviation and travel company, which is one of the world's most acclaimed industry brands.
Our airline flies to over 84 destinations with a fleet of over 100 Airbus and Boeing aircraft, serving 18.6 million passengers a year and carrying 682,000 tonnes of cargo in 2018.