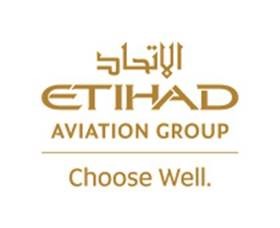 Synopsis
Develop technical solutions for aircraft modifications.Produce and issue relevant data and documentation to ensure accuracy and completeness of the package provided for Compliance Verification.
Education & Experience

Qualification & Education:
Bachelors Degree in the field of Aeronautical, Mechanical or Electrical/Electronics Engineering with 3+ years technical services experience
 
Experience:
Minimum 3 years of experience as a technical services development Engineer in a EASA/GCAA part 145/21J & part M environment (equivalent FAA experience is acceptable)
Strong background and skills in aircraft repairs, trouble shooting and AOG support. 
Accountabilities
Accountable to provide clear, effective, concise and technically accurate solutions (trouble shooting, major/minor repairs, dispensations and concessions) for defects beyond published maintenance data within the KPI's of 20 minutes for AOG & line maintenance and 4 hrs for base maintenance & workshops. 
Analyze defect reports to establish root cause. 
Develop technical solutions by utilizing published data such as IPC, SRM, AMM, CMM, SBs, Production Drawings, Standards and other applicable manuals/maintenance data.
Ensure that the technical solutions are developed in accordance with the organization's procedures and are in compliance to the applicable regulation. 
Develop repairs/deviations within the privileges of part 145 or scope of Part 21J DOA. 
Assist LRE to produce the substantiation data, means of compliance to the certification specifications, Instructions for Continued Airworthiness, laboratory test in accordance with the organization's procedures and in compliance to the applicable regulation.
Ensure man hrs are recorded, invoiced and cMRO is duly updated to meet budget targets. 
Submit a comprehensive defect report with a repair/deviation proposal to the manufacturer in order to obtain approval in a timely manner.
Provide regular status reports to the Manager Support Engineering to determine critical path and risks to the network operation or maintenance activity. 
 
About Etihad Airways
Etihad Airways, the national airline of the UAE, was formed in 2003 to bring "Abu Dhabi to the World". Over the years, we have grown into Etihad Aviation Group, a diversified global aviation and travel company, which is one of the world's most acclaimed industry brands.
Our airline flies to over 84 destinations with a fleet of over 100 Airbus and Boeing aircraft, serving 18.6 million passengers a year and carrying 682,000 tonnes of cargo in 2018.