Digital Optimisation Officer
Digital Optimisation Officer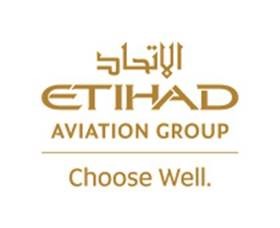 Synopsis
To support the implementation of the Loyalty & Partnerships strategy, with specific focus on owned digital channels customer experience and content. This role will be responsible for taking our customer experiences to a new level in existing digital touchpoints, whilst helping design and build omni-channel experiences.
Accountabilities
Support the development of the programme strategy, with dedicated focus on channel innovation and evolution based on member, partner and programme needs. 

Owning the programme content and working with Marketing, Social and Platform Management on content creation, design and implementation into account all owned, paid & earned digital channels

Drive forward all Etihad Guest customer facing digital assets to be best in class; continually optimising and enhancing best practices and market-leading trends. Ensure maximum cohesion across Etihad Airways Group when it comes to touchpoints, data, content, social and digital marketing to identify opportunities and efficiencies.

Use insights gained from analytics, sales reports, web analytics, member research, key stakeholder input and industry best practice to drive ongoing optimisation that achieves programme objectives.

Manage day-to-day relationships with external agencies and development teams, as well as build strong relationships with internal stakeholders for consideration and inclusion across wider Etihad Airways Group channels.

Maintain a report on competitors' promotions, monitor industry trends and ensure distribution of the information to internal stakeholders.
About Etihad Airways
Etihad Airways, the national airline of the UAE, was formed in 2003 and quickly went on to become one of the world's leading airlines. From its home in Abu Dhabi, Etihad flies to passenger and cargo destinations in the Middle East, Africa, Europe, Asia, Australia and North America. Together with Etihad's codeshare partners, Etihad's network offers access to hundreds of international destinations. In recent years, Etihad has received numerous awards for its superior service and products, cargo offering, loyalty programme and more. Etihad is recognised as one of the world's leading airlines in response to COVID-19 and was the first airline in the world to fully vaccinate its crew on board.
Etihad sees tackling the climate crisis as the most important issue of our time, and through strategic partnerships with major global aviation brands and OEMs, Etihad is relentless in its pursuit of industry decarbonisation.
To learn more, visit etihad.com