Duty Admin (Front of House Supervisor) - Arabic Speakers
Duty Admin (Front of House Supervisor) - Arabic Speakers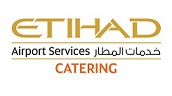 Synopsis
Responsible for monitoring and organizing all activities within the deptartment, plan and coordinate administrative support to ensure efficient operation of the office, supporting the Duty Managers and employees through a variety of task related to organization and communication such as maintaining records, mail distribution, planning and other office support services.  
 
Accountabilities
A high quality productivity level within a fast paced environment is a necessity.  Also, answers non-routine correspondence and assembles highly confidential and sensitive information.
Highly independent individual in charge of all administrative tasks supporting business operations

Submit, follow-up and collect all staff employment visas and facilitate the visa renewal process.
Provide information and assistance to new and existing employees on their requirements such as driving license, car registrations and legal requirements.
Always maintain confidentiality and security of company and employee documents.

Deep understanding of Government processes

Able to solve any problems directly with the Government entities that may arise regarding passes, quality of service and personnel
Transportation of goods and people as required, to support the operation.

Point of contact to the Government in PRO absence

Arabic speaker is a must – UAEN preferred
Education & Experience
• Education to at least high school diploma is required.
• Excellent planning, organizing and computer skills.
• Proficient in the use of all Office 365 applications.
About Etihad Airways
Etihad Airways, the national airline of the UAE, was formed in 2003 and quickly went on to become one of the world's leading airlines. From its home in Abu Dhabi, Etihad flies to passenger and cargo destinations in the Middle East, Africa, Europe, Asia, Australia and North America. Together with Etihad's codeshare partners, Etihad's network offers access to hundreds of international destinations. In recent years, Etihad has received numerous awards for its superior service and products, cargo offering, loyalty programme and more. Etihad is recognised as one of the world's leading airlines in response to COVID-19 and was the first airline in the world to fully vaccinate its crew on board.
Etihad sees tackling the climate crisis as the most important issue of our time, and through strategic partnerships with major global aviation brands and OEMs, Etihad is relentless in its pursuit of industry decarbonisation.
To learn more, visit etihad.com
.