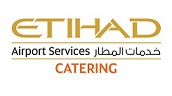 Synopsis
Responsible to manage baggage handling in baggage halls and transfer baggage facilities, ULD Yard / storage operations and surface transportation of cargo and baggage. 
Accountabilities
•    Responsible for the entire shift and its performance to ensure the highest level of service is offered that meets or exceeds customer expectations. 
•    Ensure adequate resource is allocated in the right place and at the right time to meet the operational requirements and achieve KPIs. 
•    Work in conjunction with training to ensure optimum skill levels exist to deliver an efficient operation, support line training. 
•    Maintain SOP and other operational documentation; ensure dissemination of all operationally relevant information including from customer airlines and manage adherence within all departments. 
•    Execute continuous Performance Management for all employees ensuring performance is managed consistently.
•    Actively prepare and support conduct of audits and inspections by internal and external parties such as airlines, regulators, IATA, certification body etc. address non-conformities by determining root cause and corrective actions; respond to all Ground Safety Reports, Health and Safety Reports, conduct risk assessments and investigations; ensure recommendations are implemented.
•    Responsible for the safety and welfare of all employees to perform their roles. Ensure a Just Culture is promoted and implemented with the use of Etihad Safety Management System; ensure all staff are trained to perform their roles safely  
Education & Experience

•    Must have a High School graduation or equivalent
•    Must have at least 4 years' experience working in airside activities
•    Must be trained on Airside Safety and Security Awareness
•    Must be trained on Supervising Aircraft Handling
•    Must be trained on handling Airside Equipment such as ULD, dolly, trolley and in the use of other appropriate equipment
•    Have a good understanding of load control concepts and principles
About Etihad Airways
Etihad Airways, the national airline of the UAE, was formed in 2003 to bring "Abu Dhabi to the World". Over the years, we have grown into Etihad Aviation Group, a diversified global aviation and travel company, which is one of the world's most acclaimed industry brands.
Our airline flies to over 84 destinations with a fleet of over 100 Airbus and Boeing aircraft, serving 18.6 million passengers a year and carrying 682,000 tonnes of cargo in 2018.