Send me alerts every days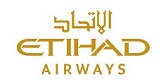 Job Purpose
We are pleased to announce an exciting opportunity to join our Commercial team. Export Controller Officer is responsible for the day-to-day operation of the Export control system and resolution of any potential non-compliances, avoiding or minimizing penalties and fines, as well as liaising with applicable internal and external stakeholders. This also includes highlighting any areas of risk exposure, to be covered in procedures and help in raising awareness across the organization around Export Control.
Specific Responsibilities
Responsible to ensure that all cargo transported by Etihad Cargo complies with local and international Export control laws and regulations, through the use of automated tools and other official data sources.
Accountable for monitoring the day-to-day screening of all shipments booked in the network in accordance with the applicable export control policies, procedures and international standards, protecting the company's liability and avoiding any financial exposure.
Accountable for the end-to-end investigation of all potentially sensitive records with the responsible station and obtain proof/evidence documents from responsible parties to support decision of shipment acceptance or rejection.
Accountable to maintain auditable trackers and records that can be presented to relevant authorities and governmental bodies in the event of investigations, enquiries or inspections.
Responsible for initiating and follow-up communication with internal and external stakeholders (e.g. customers, suppliers, authorities) for acknowledgment, acceptance, rejection of cases.
Responsible for the analysis of data and reporting on trends within parameters set out by the Cargo Export Control Manager and Ethics Manager and provide recommendations, possible solutions and corrective actions.
Act as an advisor in terms of Export control requirements, help create awareness in the organization and deliver guidance to drive a high level of compliance.
Education & Experience
Minimum high school diploma is required.
At least 3 years of experience in Logistics/Air Cargo industry or 1 year of experience in Export control or Cargo Compliance environments, demonstrating knowledge of Export Administration Regulation (EAR), International Traffic in Arms Regulation (ITAR), Office of Foreign Assets Control (OFAC), Bureau of Industry and Security (BIS) and European Sanctions schemes.
About Etihad Airways
Etihad Airways, the national airline of the UAE, was formed in 2003 to bring "Abu Dhabi to the World". Over the years, we have grown into Etihad Aviation Group, a diversified global aviation and travel company, which is one of the world's most acclaimed industry brands.
Our airline flies to over 84 destinations with a fleet of over 100 Airbus and Boeing aircraft, serving 18.6 million passengers a year and carrying 682,000 tonnes of cargo in 2018.