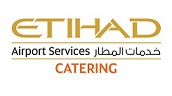 Synopsis
To support the F&B Cost Control team by performing day to day cost control functions, system updates, consumption analysis and menu costing.
Accountabilities
1. Conduct spot checks on high risk inventory items and F&B retail outlets on cash sales.
2. Check and control eliminations of restaurants and lounges
3. Prepare monthly variance report of standard and actual consumption of restaurants
4. Co-ordinate physical verification of closing stocks of restaurants/lounges and provide valuation for monthly closing.
5. Assist in preparation of miscellaneous reports for food cost and revenue analysis
Education & Experience
• University Degree in Accounting
• Minimum 3 years of experience, preferably in F&B cost control and costing.
• Working experience in ERP, SAP and Advance excel is required.
About Etihad Airways
Etihad Airways, the national airline of the UAE, was formed in 2003 to bring "Abu Dhabi to the World". Over the years, we have grown into Etihad Aviation Group, a diversified global aviation and travel company, which is one of the world's most acclaimed industry brands.
Our airline flies to over 84 destinations with a fleet of over 100 Airbus and Boeing aircraft, serving 18.6 million passengers a year and carrying 682,000 tonnes of cargo in 2018.