Date: 09-Jan-2019
Location: Abu Dhabi, United Arab Emirates
Company: Etihad Airways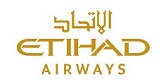 We are in the midst of major transformation, with an ambition to offer greater choice to our customers, as we continue to adjust to changing market dynamics.
This represents a fantastic opportunity to join a leading aviation group and contribute to our continued development and evolution.
Part of a new Freighter Delivery team that will oversee and control freighter operations integrity. Responsible for planning, communication across all stakeholders, proactive engagement and follow-up with Abu Dhabi Hub, Outstations and GHA's. Act as POC for Loadmasters and other stakeholders for freighter operations functions based in AUH. On a shift basis, manage and complete tasks set within defined timeframes and deliver enhanced and pro-active approach to oversee, monitor and managing the complete transportation chain for EY Freighter Operations, OTP delivery and reporting, and focus on DAP, SLA's and FAB etc. Additionally attending to Freighter Disruption and Change/Charter Impact Assessment and decision making, special loadability checks and issue loading instructions in collaboration with LM team.

SPECIFIC RESPONSIBILITIES
Responsible to drive and improve freighter OTP in a highly challenging environment of the appointed station(s) by fulfilling all tasks associated to ramp coordination / supervision of freighter operations.
Establish best practices to enable revenue budget achievement and to support service delivery, cost savings and compliance to Safety & Security regulations.
Ensure compliance with all Etihad procedures and regulatory requirements in relation to safety, security and Dangerous Goods.
Responsible for service delivery on Freighter stations in collaboration with Regional and Area Cargo Mangers through OTP SGHA/SLA's and KPI/DAP measurement.
Review of relevant planning documents e.g. SHC, Freighter, AVI pre-alerts and general pre-alerts are available - use as daily operational planning for all terminals
Pro-active communication to GHA/Area Managers on operations matters
AUH Hub Ops Liaison | Hub Quality DM, HCC, AOCC, for load connections, stand allocation, grooms/supernumerary processing etc.
Pro-active GHA/Area Management engagement for preparation and instructions of special loads & high-profile movements
Freighter Disruption Assessment and Decision making/communication as well as operational assessment and decision making
EDUCATION & EXPERIENCE
Educated to at least high school level, preferably diploma level in logistics, operations management or related discipline with acquired specialization in cargo handling operations, successful completion of cargo and dangerous goods courses are required as well as courses in live animals, aircraft weight and balance and general cargo procedures.
Must be able to demonstrate a sound knowledge of air cargo industry, with a proven track record of success in cargo operations and customer contact/customer relation awareness. Working in customer service environment for minimum 2-3 years and Cargo logistics for 3-5 years being an advantage. A total of 5+ years of experience.

TRAINING & KNOWLEDGE

 

Good understanding of computer airfreight specifications
In depth knowledge of industry standards and Legal Regulations
Industry training in DG/AVI/ Cargo Operations/Security/weight and balance (advantage)
Fully conversant with cargo handling processes, procedures and regulatory compliance expectations
Experienced on Cargo handling systems, messaging requirements and manual handling systems
Good written and verbal communication skills
About Etihad Airways
Etihad Airways, the national airline of the UAE, was formed in 2003 to bring "Abu Dhabi to the World". Over the years, we have grown into Etihad Aviation Group, a diversified global aviation and travel company, which is one of the world's most acclaimed industry brands.
Our airline flies to over 90 destinations with a fleet of 110 Airbus and Boeing aircraft, serving 18.6 million passengers a year and carrying 580,000 tonnes of cargo in 2017. We are honoured to have received many awards for our service and products, cargo offering, loyalty programme, training and Maintenance, Repair and Overhaul (MRO) service, in recent years. The group is made up of seven business divisions – Operations, Commercial, Maintenance, Repair & Overhaul (MRO), Human Resources, Finance, Support Services and Transformation.
Apply now »