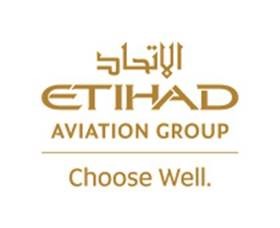 Synopsis
The post holder responsibilities are to secure information on the insurance policies, responsible for General Insurance Administration, Claims Handling, and Premiums Accounting related functions associated with Employee Benefit Insurance - Medical spectrum of EAG Group for UAE & Global Territories (EY Outstation) Policies. Coordinate and follow up with insurance companies & medical service providers and participate in the annual renewal processes for UAE & Global territories accurately and maintaining the best practices and quality.
Accountabilities
Provide continuous day to day administration support in handling the UAE & Global Territories Medical instrance policies with continuous review of the regulations and procedures as laid down by the Dept of Health for UAE and each EY station by keeping up to date with changes.
Ensuring complete and sound claim settlements, legal reviews and investigations in accordance with terms & conditions of the policies and EAG procedures.
Pro-actively support in the analysis, evaluation, processing, as well as independently achieving settlement of escalated claims disputes with the insurer.
Maintaining claims and utilization data, preparing monthly reports to senior management on a regular basis. Perform monthly analytics on utilization and performance matrices.
Notify the appropriate internal & external stakeholders in case if any errors in the data and assist to resolve it immediately. Process and review all insurance documentation and ensure all are categorized and stored appropriately
Perform premium accrual, payment and reconciliation functions with internal departments and insurers on all payments to insurers, broker fees etc., so as to ensuring the correct capture of data with precise record keeping. Ensure timely payment schedules of insurance premiums are met.
Manage and respond to enquiries according to their urgency and subject matter with the relevant SLA targets, pertaining to the Insurance benefits, limitations, exclusions as well as procedures from the employees at all levels for UAE Policy and Global Territories in a professional and precise manner.
Assist other annual projects such as policy renewal strategies, policy change implementation & handle Information Reference Docs with the relevant stakeholders.
Education & Experience
University degree in Commerce or Business Management and preferably with certifications in Insurance subjects. 

4-5 years Insurance industry experience in underwriting and hands-on claims handling experience. Knowledge of UAE laws, regulations and insurance related terminologies is a definite advantage.

Outstanding interpersonal and communication skills, with the ability to work with people at all levels in a fast-paced environment. Proficient in all MS Office applications, specifically Word and Excel.
About Etihad Airways
Etihad Airways, the national airline of the UAE, was formed in 2003 to bring "Abu Dhabi to the World". Over the years, we have grown into Etihad Aviation Group, a diversified global aviation and travel company, which is one of the world's most acclaimed industry brands.
Our airline flies to over 84 destinations with a fleet of over 100 Airbus and Boeing aircraft, serving 18.6 million passengers a year and carrying 682,000 tonnes of cargo in 2018.