HR Communications & Change Manager (6 months fixed term contract)
HR Communications & Change Manager (6 months fixed term contract)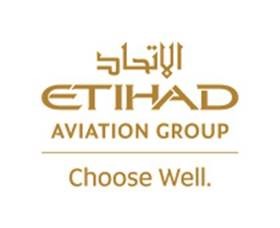 We have an exciting opportunity for a HR Communications and Change Manager to work across various internal and external initiatives being driven by the HR division. This is a six-month fixed term contract where the right individual will be instrumental in developing and implementing change and communications plans to support major HR projects, build change awareness, and ensure tailored messaging to target audiences. This is a key role that will support the HR Leadership Team and the broader business. 
Purpose
Partner proactively with Communications specialists across Etihad to optimize the impact of HR communications programmes on a local and global basis and ensure consistency of messaging
Support the HR Leadership Team in the development of internal and external presentations to key stakeholders
Manage and develop messaging and content for various communications vehicles and perform editorial for a variety of strategic and operational HR content
Develop and implement change management strategies that support employees and key stakeholders to adopt new ways of working, procedures and policies
Conduct business change readiness and impacts assessment
Develop and maintain change management plans
Education & Experience
8+ years' experience across change and comms
Degree level education in change management, communications or related discipline is required
Must have experience delivering large scale business transformation focused on stakeholder management and change enablement, preferably within a HR environment, with proven ability of handling internal communications; experience in strategic communications planning and management of major projects or issues
Excellent English writing skills is critical
About Etihad Airways
Etihad Airways, the national airline of the UAE, was formed in 2003 to bring "Abu Dhabi to the World". Over the years, we have grown into Etihad Aviation Group, a diversified global aviation and travel company, which is one of the world's most acclaimed industry brands.
Our airline flies to over 84 destinations with a fleet of over 100 Airbus and Boeing aircraft, serving 18.6 million passengers a year and carrying 682,000 tonnes of cargo in 2018.