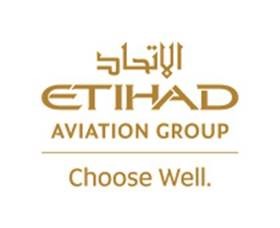 Synopsis
It's an exciting time to work for Etihad Airways; we've grown from a national carrier to a global aviation group, transforming the industry through creativity and innovation.  
With a diversified portfolio of products and services, we care about delivering outstanding travel experiences and ensuring that Etihad is always a choice well made. We do this by leading with thoughtfulness, seeking excellence in everything we do, promoting greater wellness and sustainability for all, and working together to shape the future of aviation. 
If you're a Brand strategy expert and a travel enthusiast, who would like to continue to grow your career in a dynamic environment built on collaboration, wellness and trust – we invite you to apply.
The Head of Brand is responsible for building the Etihad Aviation Group (EAG) brand through development and management of its positioning, value proposition and architecture; as well as aligning the company around the brand, helping drive understanding and amplification of a compelling narrative.
Accountabilities
Strategy – Define and manage the development of the brand architecture, visual identity and brand strategy for EAG for all key stakeholders including leadership, current and prospective employees, existing and prospective customers, partners and stakeholders.

Leadership – Lead the brand strategy team and agency partners who help define the brand to deliver strategic solutions.

Business Integration – Align with various business units (Guest Experience, Service Delivery, HR etc.) to facilitate the development of the Customer Value Proposition and Employee Value Proposition.

Governance – Ensure consistency of the brand representation across all channels and marketing efforts by setting up a strong, yet practical governance model that supports user departments to operate in an agile manner.

Analytics – Drive brand research and uncover key customer insights, working with Enterprise Analytics as well as external research partners, to enable active refining of the brand platform and to remain relevant and purpose-driven.

Reporting – Lead the brand health measurement covering key aspects including brand value, awareness and consideration levels; and ensure timely reporting across stakeholders as per agreed timelines.

Training – Expand the team's technical knowledge and capabilities including key professional certifications to facilitate career progression opportunities.  
Education & Experience
A Bachelors degree in Marketing or Communications or relevant/transferrable subject

At least 10 years in brand or marketing communications, of which 3 is in a managerial role with a focus on brand strategy development in a multinational organisation

Be an impactful storyteller - capable in any arena evangelising the brand mission
About Etihad Airways
Etihad Airways, the national airline of the UAE, was formed in 2003 to bring "Abu Dhabi to the World". Over the years, we have grown into Etihad Aviation Group, a diversified global aviation and travel company, which is one of the world's most acclaimed industry brands.
Our airline flies to over 84 destinations with a fleet of over 100 Airbus and Boeing aircraft, serving 18.6 million passengers a year and carrying 682,000 tonnes of cargo in 2018.