Send me alerts every days
Head of Corporate Finance
Head of Corporate Finance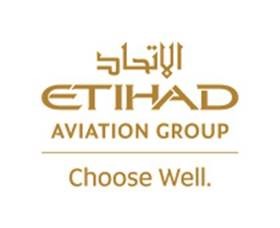 Accountabilities
Etihad Airways Group is looking for a Corporate Funding and structured finance expert with extensive background in securing financing for airline assets and projects having a good understanding of debt- and capital markets financing, including bank debt, bonds, tax equity, derivatives, and private placements and managing key relationships with a wide range of global counterparts, including banks, financial institutions, institutional investors and leasing companies.
Working closely with the Director of Treasury, the Head of Corporate Finance will lead on a number of complex, high value corporate and structured finance transactions on an on going basis.
Develop and implement strategies for the financing of aviation assets, corporate and project funding requirements aligned with the airline's assets and project delivery stream within market conditions and opportunities available to support the funding strategy of the airline.
Lead and manage a specialized team to ensure obligations and liabilities from financing and leasing activities are met, ensuring no default or financial claims against the airline.
Ongoing development of accurate financial models to analyze financing and project financing proposals received in order to minimize the financial and commercial risks to the airline and to make the most cost effective and advantageous financing decisions.
Lead the team to prepare information and documentation to prepare tender documents required for the various asset and project financing requirements according to the funding strategy.
Manage implementation, negotiation and finalization of funding structures for all aircraft, airline related acquisitions, projects and corporate funding requirements to the best advantage of the airline and suitable from a risk perspective.
Develop and maintain excellent global business relationship with lessors, financial institutions and business partners and manage the credit profile of the company with these counterparts.
Ensure adherence to treasury governance structure and policies, in addition to other company corporate policies and the Manual of Authority.
Guide, train, manage and develop team members thereby ensuring depth of resource, continuity and succession planning.
Provide value add insight via executive reporting of market trends and competitor corporate finance activities.
Ongoing development aand diversification of global funding sources to ensure suffice access to sufficient volume of funding at competitive pricing.
Training & Knowledge
Quantitative thinker with strong technical qualifications, skilled at developing, maintaining, and reviewing spreadsheet-based financial models.
Strong understanding of advanced financial analytics, including risk-management principles.
A communicator, adept at face-to-face meetings with clients, investors, debt and issuers.
A solid background working in team environment, gathering key financial data to examine and analyze financing proposals using financial modeling tools that support the business and financing decisions of the business.
Analyzing the impact of the financing decision on the profit and loss statement, the balance sheet and the cash flow of the business.

Education & Experience
Bachelor's degree from an academically outstanding undergraduate institution, ideally in the field of finance or relevant work experience
MBA or Master's degree highly desirable
Strong leadership skills, ideally with both English and Arabic skills
Formal treasury/finance certification from the ACT, CFA or Chartered insurance/Finance/Treasury institute of UK is highly desirable
A minimum of 10 to 15 years' experience in corporate finance, ideally as an analyst in a top-tier airline, investment bank, commercial bank, management, economic consulting- or an accounting firm and skilled in the capital markets and the aircraft finance fields.
Expert with MS Excel, and highly skilled with other MS Office products including PowerPoint and Word.
Familiarity with financial/accounting principles and having legal and contractual expertise.
Ability to communicate complicated and technical points clearly both verbally and in writing.
Able to rapidly assimilate and synthesize lots of information quickly.
Able to work effectively in cross-functional teams.
About Etihad Airways
Etihad Airways, the national airline of the UAE, was formed in 2003 to bring "Abu Dhabi to the World". Over the years, we have grown into Etihad Aviation Group, a diversified global aviation and travel company, which is one of the world's most acclaimed industry brands.
Our airline flies to over 84 destinations with a fleet of over 100 Airbus and Boeing aircraft, serving 18.6 million passengers a year and carrying 682,000 tonnes of cargo in 2018.