Head of Enterprise Analytics
Head of Enterprise Analytics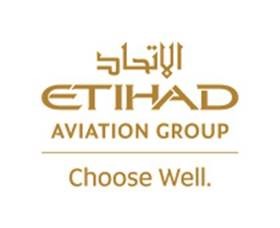 Purpose
Coordinate and manage the Enterprise Analytics team, with respect to their organization, development and day to day activities – in pursuit of identifying business improvement opportunities, solving key business questions for the wider business and ensuring that the organisation continues to get maximum value from self-service Business Intelligence capabilities. 
Harness the organisation's data, analytics and data science resources to make recommendations to the business that will result in cost, revenue or customer satisfaction improvement. Identify and recommend investments in team and technology in line with this and help define and monitor service levels and quality standards to ensure that the EA Team meet these and sets an example of best practice in analytics excellence for the wider organisation.  Aid the VP of Financial Planning & Enterprise Analytics in ensuring that Etihad becomes a truly intelligent business leveraging 'one version of the truth' to make effective business decisions.
Accountabilities
• Work with the Business Engagement leads to ensure that the questions posed by the business are effectively and fairly prioritized in a transparent and accountable way, taking into account the value/benefit, risk, urgency
• In coordination with the EA management team, pro-actively identify business improvement opportunities in the areas of cost, revenue and customer satisfaction and evangelize these opportunities with the wider business in order to drive adoption
•  Assist the Vice President of Financial Planning & Enterprise Analytics to respond to and resolve rapidly changing situations
• Supervise the allocation of resources within the analytics area of the EA team managing the Analytics Managers, ensuring that progress is maintained on larger, strategic development, that more immediate adhoc activities receive proper attention and that through this business users will be proactively supported and encouraged to leverage self-help capabilities.
• Lead efforts to develop the strategic roadmap, build appropriate business cases and continue investment in the refinement of the organization's analytical capabilities, resources
• Monitor and predict demand from the business and help the Vice President of Financial Planning & Enterprise Analytics develop an effective plan to ensure the EA Team maintains the right size and shape, skillset and capability to respond
• Pursue a quality focused ethos with regard to analytics across the business as a whole as well as in the EA Team.  Practice the 'one version of the truth' philosophy, ensuring that all analytical insight can be aligned with this and is rooted in the data, tools and capabilities offered by the EA Team to the wider business.
• Be an effective leader to the EA Analytics Team.  Foster and encourage cross-fertilization of skills and knowledge across all areas.  Support engagement with those analytical elements that may remain outside the core team
 
Education & Experience 
Minimum Bachelor Degree or above in relevant field preferred
Project management experience an advantage
Minimum 10 years' experience in field
It is highly advantageous that he/she should have some competency in at least 2 of the following analytical disciplines and techniques:
Data exploration
Statistical analysis
Forecasting and predication
Measurement and performance analysis
Optimisation and simulation or Data Science
It will be essential that he/she will have significant understanding in at least 1 of the following domains:
 Airline planning (network, crew)
Revenue (RM, sales, distribution)
Operations (network operations, flight operations, crewing, airports)
Cost and Investment (overheads, labour, fleet, aircraft)
Transformation (business process redesign, cross functional initiatives)
Digital Guest and Customer (identification, tracking, product, guest experience)
 
About Etihad Airways
Etihad Airways, the national airline of the UAE, was formed in 2003 and quickly went on to become one of the world's leading airlines. From its home in Abu Dhabi, Etihad flies to passenger and cargo destinations in the Middle East, Africa, Europe, Asia, Australia and North America. Together with Etihad's codeshare partners, Etihad's network offers access to hundreds of international destinations. In recent years, Etihad has received numerous awards for its superior service and products, cargo offering, loyalty programme and more. Etihad is recognised as one of the world's leading airlines in response to COVID-19 and was the first airline in the world to fully vaccinate its crew on board.
Etihad sees tackling the climate crisis as the most important issue of our time, and through strategic partnerships with major global aviation brands and OEMs, Etihad is relentless in its pursuit of industry decarbonisation.
To learn more, visit etihad.com