Head of Pricing & Market Management
Head of Pricing & Market Management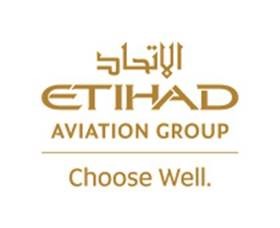 Synopsis
Lead the Market Management Teams to achieve maximum possible revenue for Etihad Airways by defining the available quantities of Etihad products to sell and setting the most optimal prices to the diverse market segments Etihad operates within based on accurately forecasting the consumer demand and willingness to pay.

Formulate business strategy with Revenue Management leadership team and responsible for driving development across the Market Management teams by delivering key projects and leading the team in contributing to system enhancements, defining best practice and delivering process efficiencies.
Accountabilities
Accountable for delivering the monthly revenue performance against agreed revenue targets whilst creating appropriate long-term action plans to ensure the improvement of Revenue Per Available Seat (RASK); ensure the action plans are clearly communicated and delivered by the Market Management Teams

Responsible for providing weekly insights on the revenue forecast and outlining revenue improvement plans in the context of the market environment to the Commercial leadership team

Lead strategic innovation and development of operational Revenue Management by collaborating on system enhancements and processes with key Revenue Management stakeholders; ensure adoption into the Market Management Teams

 Set and implement the Revenue Management department Commercial strategy and ensure alignment with key Commercial Division stakeholders down to the regional and country level

Ensures clarity around priorities and goals for the entire Market Management teams, and proactively manage and review the performance of Cluster Managers and their regions

Owner and the final authority on price led revenue actions and applying an entrepreneurial approach to improve the base line revenue, embracing fail fast and test and learn approach

Regular supervision of the forecasted consumer demand and selling fares, ensuring a high level of accuracy that is critical for the revenue management optimisation engine to deliver optimal revenue for the business

Monitor current market / economic factors and competitor behaviour and lead decisions to proactively adjust the pricing strategy to achieve maximum revenue potential
Education & Experience
Bachelor's degree or above in Economics, Mathematics, Statistics, IT or relevant Commercial & analytical experience

10+ years working experience in the aviation industry, with a minimum of 5 years in a Senior role, proficient in managing relationships at a senior level and managing a diverse (in terms of skill base and experience) team of people and can demonstrate successful delivery against a business strategy in challenging market conditions. Must demonstrate a proven ability to motivate, coach and develop people

Experience with different airline business models, building a broad understanding of the commercial RM opportunities
About Etihad Airways
Etihad Airways, the national airline of the UAE, was formed in 2003 to bring "Abu Dhabi to the World". Over the years, we have grown into Etihad Aviation Group, a diversified global aviation and travel company, which is one of the world's most acclaimed industry brands.
Our airline flies to over 84 destinations with a fleet of over 100 Airbus and Boeing aircraft, serving 18.6 million passengers a year and carrying 682,000 tonnes of cargo in 2018.