Lead Design Engineer - Cabin Interiors - Etihad Engineering
Lead Design Engineer - Cabin Interiors - Etihad Engineering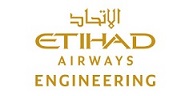 Synopsis
Cabin interiors team involves in the design and certification of aircraft cabin interiors related modification , retrofit and reconfiguration activities.  The lead design engineer (LDE) is responsible for the development of design and its associated certification requirements, executing the certification programs to demonstrates compliance to regulatory and/or OEM requirement.   Assignments are executed under the management of the Design Manager to meet the engineering, certification and manufacturing schedules.
Accountabilities
Working knowledge of EASA and/or  FAA regulations procedures and STC process as it relates to certification of Aircraft cabin interiors. 
Technical knowledge to provide feasibility evaluation and classification of requested modification.
Knowledge and experience in providing design engineering solutions to support major and minor modification changes per EASA/ FAA applicable regulations.
Thorough experience and familiar in creating certification documents, test Plans and compliance reports,  etc.
Ability to act as subject matter expert in the field of aircraft cabin interiors and Cabin safety.
Experience in conducting aircraft surveys/ assessments (to establish the pre-mod configuration), and cabin inspections as per EASA/ FAA requirements.
Experience in parts design and manufacturing to supplement the cabin interior design activity.
Excellent technical knowledge of industry standard drafting CAD software, and CATIA v5 and/or equivalent.
Excellent technical knowledge of aircraft industry standard design practices
Cabin Interiors /Cabin Safety Compliance Verification Engineer (CVE) qualification and experience is preferred, but not a must.
Experience in program management, effective communication skills and demonstrate ability to coordinate company certification programs for alteration and/or modification
The ability to assist manager design with project costing and time management and estimation.
Language skills: English fluently in speaking and writing
 
Education & Experience
Bachelor's degree in Aerospace/ Aeronautical/ Mechanical engineering.
Minimum 8 years of experience as an Design Engineer in an EASA/GCAA Part 21J organization (equivalent FAA experience is acceptable) or TC holder or at a DOA/ POA with similar scope to EYEng.
 
About Etihad Airways
Etihad Airways, the national airline of the UAE, was formed in 2003 and quickly went on to become one of the world's leading airlines. From its home in Abu Dhabi, Etihad flies to passenger and cargo destinations in the Middle East, Africa, Europe, Asia, Australia and North America. Together with Etihad's codeshare partners, Etihad's network offers access to hundreds of international destinations. In recent years, Etihad has received numerous awards for its superior service and products, cargo offering, loyalty programme and more. Etihad is recognised as one of the world's leading airlines in response to COVID-19 and was the first airline in the world to fully vaccinate its crew on board.
Etihad sees tackling the climate crisis as the most important issue of our time, and through strategic partnerships with major global aviation brands and OEMs, Etihad is relentless in its pursuit of industry decarbonisation.
To learn more, visit etihad.com