Send me alerts every days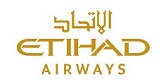 Synopsis
Etihad Aviation Group is a transforming business; as a young and ambitious airline, our focus is on innovation and on making Etihad truly an airline of choice for our guests around the world. As such, we are seeking talented and committed individuals, who are driven by a desire to deliver a world-class product and exceptional customer service.
We are pleased to announce an incredibly exciting opportunity to join our Fleet Engineering team as Lead Engineer. As a Lead Fleet Engineer ( Interiors ) , you will be responsible for all aircraft interior related matters on the Etihad fleet to ensure compliance to CAR M requirements.
Accountabilities
Review, incorporation and follow up on all aircraft interiors airframe, avionics, structures and components related Airworthiness Directives and mandatory Service Bulletins on the Etihad Airways Fleet.
To ensure that all mandatory and non-mandatory modifications are properly assessed, decided, all the related EOs and/or ADRs are issued and complied in a timely manner to maintain aircraft airworthiness, and safety and reliability standards
Evaluate reliability data, perform root cause analysis and develop corrective action plans.
Work with OEMs, MROs and internal departments to improve the fleet reliability, on-time performance and reduce cost.
Create business cases for modifications and facilitate decision making in the Modification Review Committee
Compile Engineering Orders, Special Checks and Additional Engineering Requirements for the purpose of modification, aircraft status assessment for reliability and safety issues and to ensure accomplishment of additional work to resolve technical issues.
Support technical projects (e.g. EIS, end of aircraft lease, modification projects).
Recommend amendments to maintenance programs and procedures to reduce maintenance and operations costs by avoiding delays, technical incidents, unscheduled maintenance, AOGs, etc.
Provide support to the contracts department for maintenance contract reviews and warranty claims.
Ensures that all TFU/FTD/SIL/SL are reviewed on regular basis and related advisories are issued.
Ensures that all work is performed in accordance with internal processes and procedures.
Encourages colleagues and is actively involved in the promotion of a positive reporting culture, by reporting any unsafe acts, unsafe conditions or safety risks.
Knowledgeable in the EASA design and production approvals.
Education & Experience
Bachelor degree or Equivalent in the field of Aeronautical, Mechanical, Electrical Engineering or equivalent.
At least 5 years experience in Aircraft Engineering, Maintenance Control or Aircraft Maintenance
Knowledge of EY Structural Repair Management procedures.
Familiar with GCAA Part M/CAR M and Part 145 regulations and valid regulatory training for Human Factors, Fuel Tank Safety, EWIS, Part M/CAR M, ETOPS and SMS.
Experience in operating the Maintenance Information System CMRO. Experience in AMOS will be an added advantage
About Etihad Airways
Etihad Airways, the national airline of the UAE, was formed in 2003 to bring "Abu Dhabi to the World". Over the years, we have grown into Etihad Aviation Group, a diversified global aviation and travel company, which is one of the world's most acclaimed industry brands.
Our airline flies to over 84 destinations with a fleet of over 100 Airbus and Boeing aircraft, serving 18.6 million passengers a year and carrying 682,000 tonnes of cargo in 2018.