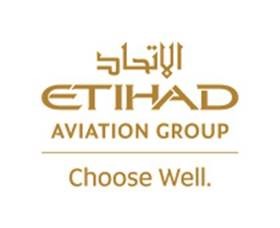 Synopsis
Responsible for entering various data formats accurately into EAG systems and Authorities system.
Accountabilities
• Create data entry accurately and efficiently into authorities' system.
• Liaises with all the authorities and build a good working relationship with them to ensure a smooth and speedy process of all documents of EAG staff, guests, etc...
• Administer the essential duties related to the processing of Residential and Commercial visa or other government related documents on behalf of EAG
• Handle emails & phone calls for applications queries.
• Sensible consideration and confidentiality of personal and medical information of applicants.
Education & Experience
• Minimum of high school certificate is required.
• Preferably a minimum of 2 years' experience in a similar position or/and customer service.
About Etihad Airways
Etihad Airways, the national airline of the UAE, was formed in 2003 and quickly went on to become one of the world's leading airlines. From its home in Abu Dhabi, Etihad flies to passenger and cargo destinations in the Middle East, Africa, Europe, Asia, Australia and North America. Together with Etihad's codeshare partners, Etihad's network offers access to hundreds of international destinations. In recent years, Etihad has received numerous awards for its superior service and products, cargo offering, loyalty programme and more. Etihad is recognised as one of the world's leading airlines in response to COVID-19 and was the first airline in the world to fully vaccinate its crew on board.
Etihad sees tackling the climate crisis as the most important issue of our time, and through strategic partnerships with major global aviation brands and OEMs, Etihad is relentless in its pursuit of industry decarbonisation.
To learn more, visit etihad.com