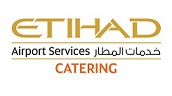 Synopsis
Monitor and manage the catering equipment to ensure its proper functioning, availability and compliance with safety and business requirements.
Accountabilities
SPECIFIC RESPONSIBILITIES


Develop and manage equipment specification documents to ensure all technical information are updated
Develop and manage the equipment category management plan to ensure it is updated and in line with business needs
Coordinate and monitor tools, machines and equipment, to ensure they work properly and according to security standards and requirements
Monitor equipment performance to identify potential enhancements
Collaborate with Procurement and other departments to ensure the timely supply of equipment / spare parts in case of malfunctioning
Manage equipment changes to ensure the proper development of required documents and specifications
Liaise with procurement and accounting departments to verify purchase orders and suppliers? invoices and payments to avoid delayed in payments and orders
Monitor warehouse environment/equipment and is responsible for ordinary maintenance to ensure compliance with legal and internal standards
Liaise with external providers to ensure timely shipments booking
Education & Experience
EDUCATION and EXPERIENCE


Minimum high school certification
Minimum of 1 year of work experience within relevant field.
About Etihad Airways
Etihad Airways, the national airline of the UAE, was formed in 2003 and quickly went on to become one of the world's leading airlines. From its home in Abu Dhabi, Etihad flies to passenger and cargo destinations in the Middle East, Africa, Europe, Asia, Australia and North America. Together with Etihad's codeshare partners, Etihad's network offers access to hundreds of international destinations. In recent years, Etihad has received numerous awards for its superior service and products, cargo offering, loyalty programme and more. Etihad is recognised as one of the world's leading airlines in response to COVID-19 and was the first airline in the world to fully vaccinate its crew on board.
Etihad sees tackling the climate crisis as the most important issue of our time, and through strategic partnerships with major global aviation brands and OEMs, Etihad is relentless in its pursuit of industry decarbonisation.
To learn more, visit etihad.com
.