Manager, Organisational Development
Manager, Organisational Development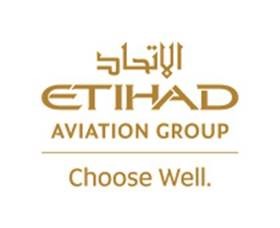 Synopsis
In this role, you're responsible for creating and implementing organisational development (OD) strategies and activities that maximise the effectiveness of the Etihad Airways Group. You will lead the OD solutions delivery workstream of major initiatives around organisational assessment (OA), organisation design, culture, leadership alignment and related people-centric solutions.
The Manager OD is expected to be an expert in the processes, tools and methodologies associated with the domain and has advanced insight into best practices and future thinking in the field. You will be a hands-on practitioner supporting Etihad divisions to diagnose, propose and deliver human-centric solutions to complex business challenges. In addition, you will partner closely with the HR Business Partnering (HRBP) team and other HR domain experts in delivering effective HR services and measuring their quality and results.
 
Accountabilities
•    Represent the needs of the OD team in the diagnosis, design and execution of OD solution offerings in response to business challenges 
•    Partner with the Heads of HR and HRBP to provide strategic thought to identify and recommend appropriate solutions, align on solution design and leverage broader teams within and external to HR
•    Conduct internal and external benchmarking and research to inform OD solution design
•    Provide advice and recommendations to senior leaders about how to approach organisational effectiveness for their business divisions and teams
•    Facilitate OD workshops and use a range of diagnostic and dialogic OD approaches to engage stakeholders in interactive solution design  
•    Guide stakeholders through the OD process consulting cycle and project manage the OD workstream of Etihad transformation initiatives
•    Utilise Eithad organisational health tools to identify opportunities for increased workforce engagement, team climate, and motivation, ultimately leading to high individual and organisational performance
•    Particpate in the governance and decison support for the Etihad Aviation Group company wide manapower plan
•    Contribute to the development of the OD practice area methods, tools, and processes
•    Provide guidance and direction to supporting team members and be a strategic contributor 
Education & Experience
•    Minimum of 8 years experience in conducting organisational assessments and delivering large-scale business transformation with a focus on people-centric OD solutions such as organisation design, leadership and team effectiveness, culture, organisational change management and strategic workforce planning
•    Demonstrated experience in fostering a continuous improvement environment using a combination of diagnostic and dialogic (human-centric) OD solutions 
•    Extensive knowledge of OD theory, design, and execution with OD certifications highly desirable
•    Ability to manage multiple complex initiatives in parallel and can work effectively at all levels, quickly establishing and then maintaining accountability and trust with stakeholders
•    Fluent English speaker with excellent English writing skills. Arabic would be considered an added advantaged
•    Excellent project management, time management skills and attention to detail
•    Degree in business or related field, MBA desirable 
About Etihad Airways
Etihad Airways, the national airline of the UAE, was formed in 2003 and quickly went on to become one of the world's leading airlines. From its home in Abu Dhabi, Etihad flies to passenger and cargo destinations in the Middle East, Africa, Europe, Asia, Australia and North America. Together with Etihad's codeshare partners, Etihad's network offers access to hundreds of international destinations. In recent years, Etihad has received numerous awards for its superior service and products, cargo offering, loyalty programme and more. Etihad is recognised as one of the world's leading airlines in response to COVID-19 and was the first airline in the world to fully vaccinate its crew on board.
Etihad sees tackling the climate crisis as the most important issue of our time, and through strategic partnerships with major global aviation brands and OEMs, Etihad is relentless in its pursuit of industry decarbonisation.
To learn more, visit etihad.com