Send me alerts every days
Manager Codeshare - UAE National
Manager Codeshare - UAE National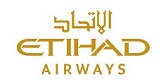 Synopsis
Lead the initial technical and contractual implementation of bilateral codeshare relationships.

Manage schedule and contractual development on an ongoing basis with our bilateral partnerships and internal stakeholders.
Accountabilities
Responsibility for management and implementation of negotiated Alliance relationships including – contractual, roll out, announcement, company briefing etc.

Manage Alliances internal relationships with our key stakeholders including but not limited to: Legal, Government Affairs, Scheduling, Quality Assurance, Ground Services, Network Planning, Revenue Management, Pricing.

Manage the day to day relationships of a portfolio of Etihad's codeshare partners through seasonal and annual codeshare development which includes scope, analysis, contractual and sign off

Manage codeshare contractual review and renewals with the bilateral partners.

Create and drive stakeholder approval on partner selection documentation covering, product, schedule, connectivity.

Manage Etihad's weekly codeshare schedule publication cycle to ensure schedule synchronicity, connectivity, coverage, and distribution is maintained at optimal levels throughout the week.

Track and maintain statistics on codeshare relationships and ensure proper communication is distributed to the business on a regular basis.
Education & Experience
Demonstrate a sound knowledge gained over a period of not less than 3 years, with a proven track of success in Alliances, Network, Scheduling, Revenue Management, or similar role within an airline.

Basic understanding of scheduling and flight publication procedures, network planning evaluations and advance understanding of Excel.
About Etihad Airways
Etihad Airways, the national airline of the UAE, was formed in 2003 to bring "Abu Dhabi to the World". Over the years, we have grown into Etihad Aviation Group, a diversified global aviation and travel company, which is one of the world's most acclaimed industry brands.
Our airline flies to over 84 destinations with a fleet of over 100 Airbus and Boeing aircraft, serving 18.6 million passengers a year and carrying 682,000 tonnes of cargo in 2018.