Manager Crisis Communications
Manager Crisis Communications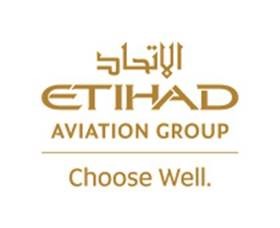 Synopsis
To manage communications around a range of corporate and crisis situations, including issues preparedness and planning activities, partnering with the business continuity, NOC and ERC teams, organising team training exercises, and handling live crisis response for both internal and external audiences. To support the wider team, when required, with development and distribution of content including corporate messages, intranet content, press releases and statements.
Accountabilities
Handling the responsibilities of Primary Incident Manager, the Corporate Communications team's key stakeholder responsible for live crisis response during disruptions and major incidents.
Overseeing the development of Etihad's crisis response strategies, as well as the associated statements, speeches, scripts, and FAQs as needed.
Providing counsel on crisis and communications strategy, collaborating with internal stakeholders in legal, government affairs, operations, and other teams as appropriate. 
Respond to 24/7 intermittent and unexpected issues that may occur and result in working outside standard working hours.
Identifying training and development opportunities for the team and managing the preparation and execution of crisis training exercises.
Support the wider team with development of corporate communications messaging, including internal messages, intranet content, press releases and statements.
Education & Experience
• Higher Education/Degree or journalistic qualification. Strong IT background/competency preferred.
• 5+ years corporate communications and issues management experience; aviation/aerospace background is advantageous. 
• Extensive understanding and experience in supporting high-stakes crisis communications projects.
• Demonstrate experience managing and training multicultural teams. 
• Ability to thrive in a fast-paced, deadline-orientated environment with the capability to understand and distil complex situations quickly.
• Proven experience of producing content across a range of channels and exposure to digital content.
• English writing and proofreading: ability to write quickly, under pressure and to a high standard. 
• Proficient in MS Office: the highest standards of presentation and administrative skills are expected.
• Flexibility: the nature of the department's work, and this role in particular, can result in the need to work extra unsociable hours with little or no notice.
About Etihad Airways
Etihad Airways, the national airline of the UAE, was formed in 2003 to bring "Abu Dhabi to the World". Over the years, we have grown into Etihad Aviation Group, a diversified global aviation and travel company, which is one of the world's most acclaimed industry brands.
Our airline flies to over 84 destinations with a fleet of over 100 Airbus and Boeing aircraft, serving 18.6 million passengers a year and carrying 682,000 tonnes of cargo in 2018.