Manager Corporate Finance
Manager Corporate Finance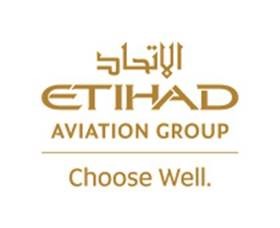 Synopsis
Preserve strength of Company's balance sheet by continuously evaluating the restructuring opportunities including capital adequacy norms and managing key relationships with a wide range of stakeholders at EY being the Group Treasurer, Fleet Planning, FP&A, Investor Relations, Legal as well as ADQ.  
Provide an insight into financing strategy as well as optimum funding mix including tenor and currencies.
Support implementation of airline's long-term funding strategy for structured secured financing of aviation assets and unsecured corporate debt financing including short-term facilities and loans from banks, debt capital markets as well as private placements to ensure that the Group is well capitalised.   
Accountabilities

•    Represent Group Treasury at Strategic Projects Committee and coordinate as well as present the proposals 
•    Support Head of Corporate Finance in ADQ reporting requirements as well as collaborative projects 
•    Provide strategic recommendations on balance sheet restructuring including capital mix, refinancing opportunities, mid-life refinancing and fleet planning.
•    Deliver financing projects for aviation as well as non-aviation capital requirements in collaboration with Legal, Technical, Insurance, Tax, Financial Reporting, Fleet Planning and other corporate departments as well as external counsels.
•    Support the documentation for unsecured financing projects such as Revolving Credit Facilities, Bilateral Facilities etc.  Support documentation of secured financing as well as debt capital market issuances.  Manage request for Charter Flight operations. 
•    Lead the budgeting and planning exercise for Group Treasury and collaborate with FP&A on reforecasting as well as five-year business plans 
•    Analyse the secured and unsecured debt portfolio for a prudent diversification of sources of funds, duration, currency mix and counter party mix to deliver optimum weighted average cost of funds and manage execution risk 
•    Provide an insight into impairment risks facing aviation assets to develop a balanced, cost-efficient  portfolio of aviation assets
•    Develop and maintain excellent business relationship with EY & external stakeholders.  Guide, train, manage and develop team members.  
•    Ongoing development and diversification of global funding sources to ensure suffice access to sufficient volume of funding at competitive pricing.
 
Education & Experience
•    Bachelor's degree from a leading undergraduate institution in the field of finance. Formal certification from the ACT, ACI, CFA, CMA, GARP, or an MBA in Finance is desirable.
•    A minimum of 10 years' experience, at least 3 years in a senior management role, within FP&A, banking,  big 4 accounting firm, or the Treasury function of a large corporate
About Etihad Airways
Etihad Airways, the national airline of the UAE, was formed in 2003 and quickly went on to become one of the world's leading airlines. From its home in Abu Dhabi, Etihad flies to passenger and cargo destinations in the Middle East, Africa, Europe, Asia, Australia and North America. Together with Etihad's codeshare partners, Etihad's network offers access to hundreds of international destinations. In recent years, Etihad has received numerous awards for its superior service and products, cargo offering, loyalty programme and more. Etihad is recognised as one of the world's leading airlines in response to COVID-19 and was the first airline in the world to fully vaccinate its crew on board.
Etihad sees tackling the climate crisis as the most important issue of our time, and through strategic partnerships with major global aviation brands and OEMs, Etihad is relentless in its pursuit of industry decarbonisation.
To learn more, visit etihad.com